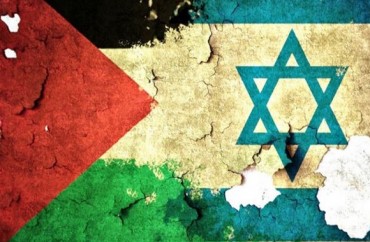 Student advocacy group hit with two years of probation for crashing Israel event
A public university in California has handed down sanctions to a pro-Palestine, anti-Israel student group for disrupting a campus event last spring.
The group Students for Justice in Palestine was held to have organized a disruptive outburst at a Students Supporting Israel event on May 10 of this year, according to a press release from UCI's Office of Inclusive Excellence.
"The Student Conduct Officer spent weeks interviewing multiple witnesses, reviewing videos and analyzing other pertinent information, in accordance with the due process procedures found in the UCI Code of Student Conduct," the Office of Inclusive Excellence claims.
"Based on the review, it was determined that a group of individuals organized by Students for Justice in Palestine (SJP) disrupted a portion of the question-and-answer period, in violation of university policy."
As a result, SJP has been sanctioned with "disciplinary probation," which will last for two years. The probationary period dictates that "the organization must abide by UCI's standards of conduct, meet with the Dean of Students six times per year to discuss free speech issues, and consult with a representative of the dean's office before hosting or co-hosting any campus event."
Additionally, "any further violations of university policy may result in suspension or a revocation of the organization's status."
Leaders of SJP filed an appeal at the end of last month. "The Dean of Students or his designee will consider the appeal," the press release claims, "and make a final decision, which can be to affirm, modify or reverse the sanction.
"The outcome of the appeal is final."
MORE: University won't let students start anti-Israel club because they support BDS
MORE: Pro-Palestine student activists face possible criminal charges for harassing women
Like The College Fix on Facebook / Follow us on Twitter
IMAGE: Youtube