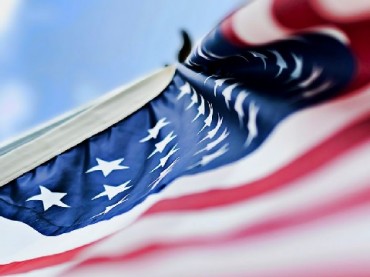 Three members of a UC Irvine subcommittee that voted to ban the American flag on campus have apologized. In a statement posted on Facebook, they said:
Fellow UCI Students,

We would like to address the reactions regarding R50-70 and explain to you all our intentions for voting 'yes' on the resolution. We deeply apologize for neglecting to consider the greater implications of our actions, and for the negative publicity that UC Irvine has endured as a result. As fellow students at UC Irvine, we are extremely grateful to be privileged enough to even have these kinds of conversations. We meant no ill will towards our nation nor its flag, and our school truly does not deserve the image placed on it in the public sphere.
It is also important that we provide some context for our actions. We voted with the intention of creating a safe, inclusive space for all individuals after being approached about conflicts between other members of ASUCI surrounding a U.S. flag. The flag was put up by an anonymous ASUCI member in January 2015. Over the ensuing month, other students who became involved would continuously take the flag down. The conflict eventually escalated to the point where a number of students brought the matter to Legislative Council. It was our intention to resolve the problem for our fellow ASUCI members by reverting things to the way they were before the dispute began, when the common space had no flags present and there was no surrounding conflict.

Regarding the executive veto on R50-70, we have no intention of overriding it. We believe the matter will be properly handled by the action of the executive officers, and so, in this matter, entrust the governance of the common space to them.

Sincerely,

Matthew Tsai
Negar Fatahi
Naty Rico
Their vote was overturned by the student government's executive cabinet over the weekend, and there was some concern that the subcommittee might try to fight that veto. But according to their statement, the matter will be laid to rest.
Like The College Fix on Facebook / Follow us on Twitter
IMAGE: Bart/Flickr