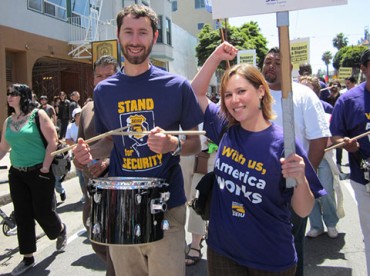 The federal minimum-wage hikes between 2007 and 2009 were accompanied by severe drops in the "employment-to-population ratio" for working-age Americans, according to a new study by University of California-San Diego researchers, Breitbart reported.
Adults ages 25-54 saw that ratio drop by four percentage points, and those ages 15-24 saw it drop by eight percentage points, researchers said. The full drop for December 2006 to December 2012, they said: 0.7 percentage points, accounting for "14 percent of the total declined over the relevant time period," or 1.4 million workers.
This was an unusually precise study of minimum-wage effects, Breitbart said:
For example, the researchers were able to compare the effects of the wage hikes in states directly affected by hikes and compare them to what happened in states whose minimum wage was already higher than the federal level, and thus were unaffected by the change.

The scholars also compared data between low-skilled workers whose wages were directly targeted by the new federal minimum and those whose wages were moderately above. They investigated the effects of recent federal minimum wage increases on both the employment and income trajectories of low-skilled workers.
Like The College Fix on Facebook / Follow us on Twitter
IMAGE: SEIU/Flickr