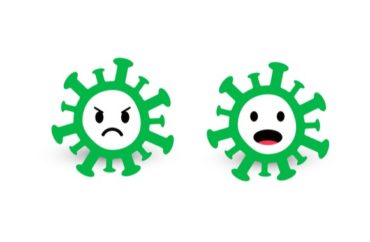 The University of California Santa Clara's MultiCultural Center held an online workshop on anti-Asian racism last week in which participants complained about jokes on social media and getting "uncomfortable stares" in supermarkets.
According to The Bottom Line, the Zoom event at one time had over 130 attendees and was billed as "a safe, open space for people to freely speak their minds on recent xenophobia."
As you might expect, President Trump took a few hits, notably for his "aggressive" naming of COVID-19 as the "Wuhan" and "Chinese Virus." Bottom Line reporter Ethan Yu apparently is unaware of the mainstream media also using those very terms.
Yu also makes use of the unsubstantiated claim by CBS reporter Weijia Jiang that a White House official had referred to the coronavirus as "Kung Flu" right to her face. Jiang refused to name the official following demands that she do so.
The professors hosting the workshop explained how the current pandemic "is a cold reminder that racism as a whole in our country is a complicated narrative that intersects with all races, genders, and classes throughout American history."
UC Berkeley history professor Jason Chang continued the narrative expressed elsewhere that contemporary instances of anti-Asian racism are modern manifestations of the "Yellow Peril," the "systematic othering of Asian American bodies to continue their political and economic exploitation."
UCSB "global studies" professor Charmaine Chua claimed people questioning a connection between "exotic" (Chinese) dietary choices and the coronavirus is an example of white supremacy: "Certain cultural customs [are privileged] over others, making Western culture the normative standard."
Dr. Diane Fujino, an Asian American studies professor at UCSB, stressed that calling out racism is necessary, but what is more crucial to stopping injustice and discrimination is attacking the structural bases that permit mass inequality and that have been established since the inception of America. …

Not too long ago, democratic presidential candidate Andrew Yang said that Asian Americans need to wear their "red, white, and blue." But Dr. Chua disagrees.

"The onus is not on us," says Dr. Chua. Asian Americans should not feel that they have to prove their "patriotism" when the U.S. establishment has for so many years "pursued racist legislation" against its own people, she says. Rather, it is the duty of all Americans to stand up against bigotry out of mutual care, not self-interest.
Chua closed the event by citing author Naomi Klein's quote "only a crisis … produces real change." This sentiment has been echoed by progressive politicians during the current crisis, including, most recently, Hillary Clinton.
MORE: With coronavirus, CA univ. reportedly hotbed of anti-Asian discrimination
MORE: The new 'urgency': teaching about coronavirus-fueled racism
IMAGE: artyway / Shutterstock.com
Like The College Fix on Facebook / Follow us on Twitter