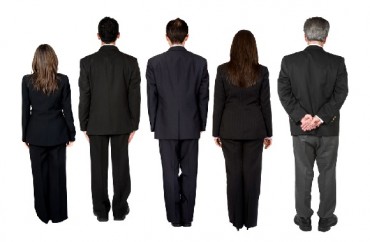 The University of California Santa Barbara has scrapped its plans to create a Bias Response Team, a campus official told The College Fix.
The plan to form one at the public university was announced in March 2016, when officials sought applications from students to be a part of the team.
According to an email to undergrads at the time, the team was slated to "promote an inclusive and respectful campus community through proactive education, dialogue, and responsive action to climate or bias-related incidents and to local, national, and international events."
The team would be made up of faculty, students and staff who would meet monthly and coordinate with the "regular reporting mechanisms already in place that provide immediate response, such as the Office of Judicial Affairs and UCPD," the email had stated.
But more recently, in a statement to The College Fix from Margaret Klawunn, vice chancellor for student affairs, the team idea has been "re-conceptualized."
Instead of a group that responds to bias complaints, the campus has created a council that takes proactive efforts to address such issues, Klawunn stated.
"We re-conceptualized our effort, and instead of a Bias Response Team, we have a Campus Community Council that meets monthly and is composed of faculty and staff members and students," Klawunn told The Fix in a statement. "The Campus Community Council is a proactive, educational effort that explores current issues affecting our campus and programs."
In mid-November, the council hosted a talk titled "Resilient Love In A Time of Hate" as part of its outreach. The event, led by Jahmad Canley, president of Potential Unleashed, delved into "Nonviolent Communication: Building and Maintaining a Safe, Respectful and Inclusive College Community."
Klawunn's statement did not address how bias response teams have had a growing negative connotation, or what role, if any, that played in UCSB's decision-making process.
MORE: UCSB dean tries to stop students from filming Ben Shapiro funding debate
Bias response teams have faced widespread criticism in recent times. Such teams — which respond to complaints of perceived bias incidents, and in some cases adjudicate incidents — have received backlash from critics who contend they squash free speech and academic freedom as they vet complaints.
The concern over bias response teams have risen to such levels that the University of Northern Colorado terminated its bias response team after it was determined that the team infringed on a professor's academic freedom. The University of Iowa also canceled its plans to launch one. Ohio University is also dragging its feet on launching its bias response team, despite student leaders on campus clamoring for it.
MORE: Meet the University of Vermont professor taking on his school's bias response team
MORE: Bias Response Team investigates newspaper for giving 'less coverage' to transgender people
Like The College Fix on Facebook / Follow us on Twitter
IMAGE: Shutterstock
Like The College Fix on Facebook / Follow us on Twitter