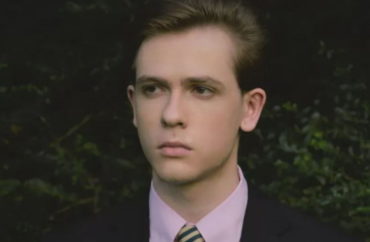 The mainstream student publication at the University of Chicago fired a conservative columnist after he publicly challenged another columnist to debate mask mandates and other COVID-related topics.
The Chicago Maroon, an independent student newspaper since 1892, recently notified columnist Daniel Schmidt that he was terminated for launching a social media campaign pointing out how another Maroon columnist publicly promoted masks yet privately partied maskless and challenging her to a debate.
"In a series of Instagram stories you posted starting Thursday, February 3rd, you repeatedly and publicly antagonized a fellow columnist by spamming and encouraging others to spam their social media account and by posting images from their private story without their permission," stated a Feb. 8 email from Maroon editors to Schmidt.
Irene Qi, the fellow student confronted by Schmidt, previously wrote a Maroon column condemning the "rhetoric of anti-masks, anti-lockdowns, anti-vaccinations, anti-expertise, and so forth" promoted by University of Chicago medieval studies Professor Rachel Fulton Brown and the Chicago Thinker, a one-year-old conservative student publication.
Schmidt addressed Qi's column on his Instagram story, indicating Qi had several Instagram posts of her maskless at parties. In one story post, Schmidt stated, "Let's debate this in front of an audience."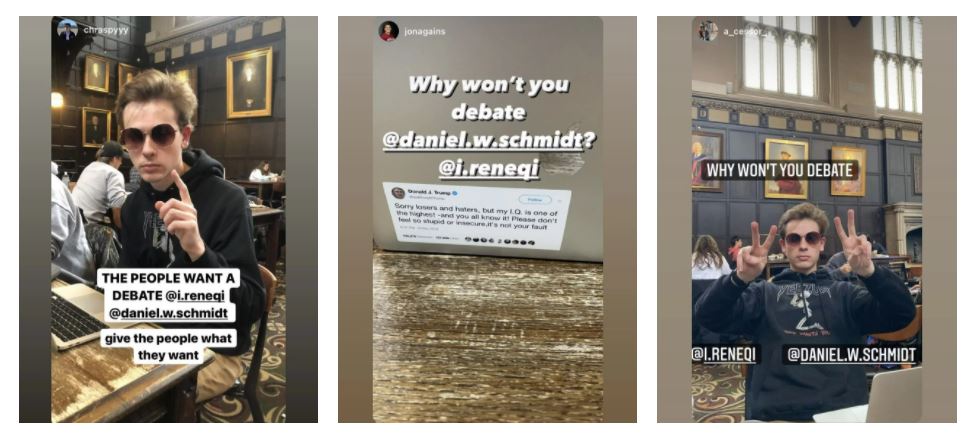 Qi then posted screenshots of Schmidt's stories with surprised emojis on her own Instagram page, according to the Chicago Thinker. This prompted Schmidt to post a screenshot of Qi's post, questioning why Qi did not respond to his offer to debate.
Other students also became involved in the incident. One messaged Schmidt saying that they would love to see a debate, while others asked Qi why she ignored Schmidt's request.
Schmidt called the accusation of encouraging others to spam Qi's Instagram account "flagrantly false and defamatory" in an email to The College Fix.
"The editors of The Maroon present no evidence to support this accusation because they have none," Schmidt said. "And to say I 'publicly antagonized' Qi by asking her to debate me is ridiculous. I merely extended the public dialogue that Qi started."
"I deliberately challenged Qi to a debate in a public manner as I wanted to demonstrate that students like her are unwilling to defend their beliefs," he said. "She proved my point. If Qi had privately contacted me to take down my posts, I would've. But she never did, despite her having all the opportunity to do so."
Schmidt received an email from three Maroon editors Feb. 7 stating he was "recently engaged in concerning conduct towards another columnist." In response to a request to meet with the editors, Schmidt asked to record the audio of the meeting.
In a subsequent email, Maroon editors decided not to meet with Schmidt and stated that recording meetings was an uncustomary practice. They fired Schmidt for "spamming and encouraging others to spam" the social media account of a colleague, according to an email from the Viewpoints editors.
"A Maroon editor saw Daniel Schmidt's Instagram story and brought it to the attention of paper leadership. Schmidt was removed from his position as a Maroon columnist due to his behavior toward a fellow columnist," the Maroon told The College Fix in an email Feb. 15.
Schmidt's behavior violated Maroon policy taught in a Fall 2021 training, according to the email to Schmidt. An infographic obtained by the Chicago Thinker lists "anything egregious" such as "harming people" as grounds for removal.
The editors also claimed that Schmidt "never communicated privately or directly" with Qi to try and settle the controversy "in an appropriate and professional manner."
"The fact that I was unceremoniously fired without a meeting only highlights the inability of The Maroon to defend my firing to my face," Schmidt told The College Fix. "Presumably, the editors who fired me refused to meet on the record because they knew the audio of the meeting would show how insane they would sound."
Although Schmidt faced dismissal as a columnist, the Maroon expressed openness to publishing his future work as op-eds.
"As we stated in an email sent to him and later published by the Chicago Thinker, we encourage Schmidt to submit op-eds to The Maroon in the future," the Maroon said in its Feb. 15 email to The College Fix.
Despite the invitation, Schmidt told The College Fix that he will not write for a publication that views his request to debate someone as "egregious" and "harming people."
"Irene Qi's behavior is certainly representative of a large number of students at an elite university like the University of Chicago. These students preach left-wing talking points to appear virtuous and 'educated,' all while practicing the exact opposite of what they preach," he said. "When you call out their hypocrisy, they don't respond, because they don't care."
MORE: Student columnist calls white peers returning to campus an 'invasive species'
IMAGES: Instagram / Chicago Thinker
Like The College Fix on Facebook / Follow us on Twitter