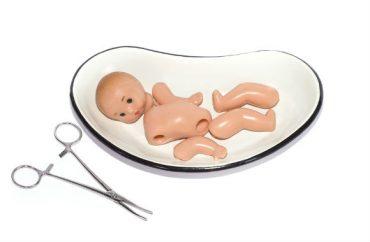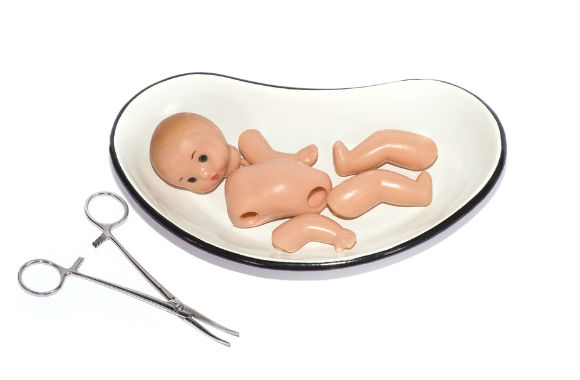 Comparing them to dogs and cats, professor argues in favor of euthanasia of sick newborns
A biologist at one of the most prestigious universities in the country has come out in favor of killing disabled newborn babies, declaring that "it is time to add to the discussion the euthanasia of newborns."
In a post on his personal blog, University of Chicago Prof. Jerry Coyne expressed approval over the idea of killing "newborns who have horrible conditions or deformities, or are doomed to a life that cannot by any reasonable light afford happiness."
Citing a recent pro-baby-euthanasia column in The New York Times by Gary Comstock, a philosophy professor at North Carolina State University, Coyne argues in favor of administering "a lethal injection of…a barbiturate" to gravely ill babies who are suffering as they die.
"If you are allowed to abort a fetus that has a severe genetic defect, microcephaly, spina bifida, or so on," Coyne asks, "then why aren't you able to euthanize that same fetus just after it's born?"
Comparing newborns to dogs and cats, Coyne claims that "some day the practice [of killing disabled newborns] will be widespread, and it will be for the better."
"When religion vanishes, as it will," Coyne argues, "so will much of the opposition to both adult and newborn euthanasia."
Coyne cites favorably the position of Princeton philosopher Peter Singer, who has also argued in favor of killing disabled newborns. "This is apparently already allowed in the Netherlands," Coyne points out.
In the Netherlands, the "Groningen Protocol," a medical text circulated among physicians in that country, is used in order to determine when it is acceptable to end the life of a newborn. The Dutch government has approved of this protocol.
Reached by email and asked to expand on his newborn-euthanasia position, Coyne told The College Fix: "I"m [sic] writing a longer piece on this that will answer your questions [and] I'd prefer to defer the answers until I write that."
The age range of Coyne's euthanasia position is unclear. The World Health Organization defines "newborn" as "a child under 28 days of age."
One of Coyne's UChicago colleagues, Philosophy Prof. Robert Richards, told The Fix in an email that "the ethics of euthanasia of infants for whom there is no hope would require a complex set of considerations," but that he did not have time to "explore the issue."
The University of Chicago did not respond to requests for comment from The Fix.
Coyne's anti-religious sentiment has been known for years. In 2014 he mocked Dinesh D'Souza after the latter was found guilty of campaign finance violations, writing: "I guess his faith didn't help him."
A noted defender of free speech, Coyne several years ago joined a chorus of conservative voices in lambasting Brandeis University's revocation of an honorary degree for anti-Islamic activist Ayaan Hirsi Ali.
"I am ashamed," he wrote, "that my fellow liberals, who prize freedom of speech and the right to dissent, nevertheless suppress that freedom by bowing to Muslim pressure."
MORE: Ethics professor: Kill severely disabled infants under Obamacare
Like The College Fix on Facebook / Follow us on Twitter
IMAGE: Shutterstock