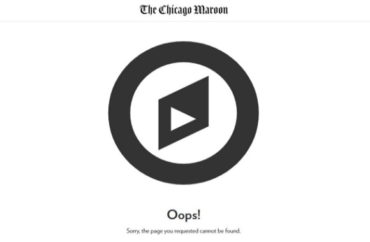 Student editors at the Chicago Maroon published a letter of apology for running an op-ed that condemned antisemitism and also removed the piece from their website.
The controversial op-ed had condemned Students for Justice for Palestine's "Don't Take Sh*tty Zionist Classes" boycott campaign.
The "sh*tty Zionist classes," according to SJP, are "Multiculturalism in Israel," "Narrating Israel and Palestine through Literature and Film" and "Gender Relations in Israel."
In the now-deleted op-ed, first-year students Benjamin ZeBrack and Melody Dias had argued that the SPJ campaign was antisemitic and amounted to harassment.
They wrote that the SJP campaign actively encouraged students to drop classes taught by professors who recognize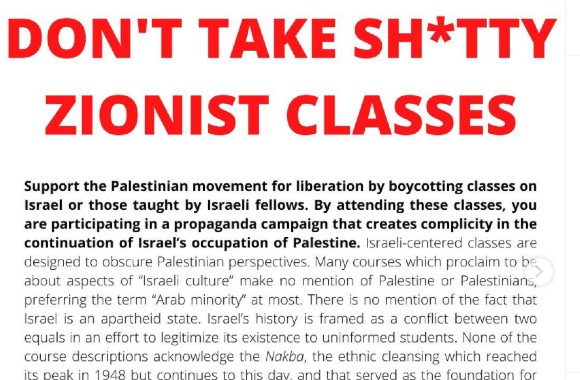 Israel as a country. They argued this violates the university's discrimination and harassment policies, in particular against Israeli faculty.
"This furthers the trope that Jewish courses and professors work to contribute to propaganda for Israel, which is a blatantly false narrative," the two wrote.
They also opined in their mid-February piece that the Jewish student community is "indirectly discriminated against."
ZeBrack and Dias did not respond to requests for comment from The College Fix to discuss how they felt about their piece being removed by the student newspaper. A copy of the op-ed, however, was archived by observers on the Wayback Machine.
The Chicago Maroon editors deleted the op-ed earlier this month and published an apology letter stating it contained "factual inaccuracies."
"These factual inaccuracies, contrary to Viewpoints's goals, flattened dialogue and perpetuated hate toward UChicago's chapter of Students for Justice in Palestine (SJP UChicago), Palestinian students, and those on campus who support the Palestinian liberation struggle," the editors wrote.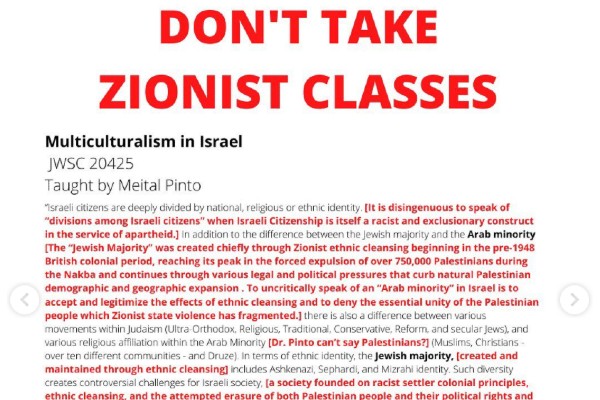 The editors wrote that the notion that SJP sought to intimidate students and coerce them into dropping classes related to Israel or taught by Jewish professors is false.
They cited SJP UChicago's boycott, which reads in part: "'Classes taught by Israeli fellows and funded by the Israel Institute are clearly products of a complicit institution; this, and not simply their instructors' nationality, is why we called on students to boycott them.' An Israeli professor is not the same as the boycotted 'Israeli fellows,' which in this context denotes affiliation with the Israel Institute."
The multiculturalism course targeted by SPJ is taught by Israel Institute Visiting Associate Professor Meital Pinto.
"Dr. Pinto's research focuses on the issues of discrimination, minority rights within multicultural societies (especially language rights and religious freedom), including rights of minorities within minorities, and gender aspects of shaming," her bio states. She is a former law clerk for the Israeli Supreme Court.
University of Chicago's Colleen Mastony, senior director of media relations, did not respond to a request from The College Fix seeking comment. The College Fix has also reached out to the Chicago Maroon and has yet to hear back.
MORE: UChicago columnist fired after challenging fellow columnist to debate mask mandates
IMAGE: Chicago Maroon screenshot
Like The College Fix on Facebook / Follow us on Twitter