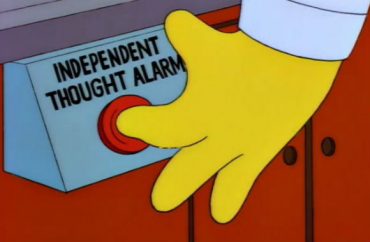 Don't plan anything controversial in April
The heckler's veto just got at boost at UCLA.
The taxpayer-funded public university has set an annual limit of $100,000 it will pay in security costs for outside speakers who are not invited by a student group, which "appears to be the first of its kind among high-profile colleges and universities," Inside Higher Ed reports:
The UCLA policy ensures that the university will pay, without any limits, for security for speakers invited by student groups associated with the institution, as long as they follow certain procedures, such as registering the event at least three weeks before it occurs, and meeting with campus police at least two weeks before.

These rules don't apply to all events – just the ones the university deems "major," meaning more than 350 people are anticipated to attend and there may be a security risk or a chance it would interfere with campus day-to-day activities.
"UCLA Interim Policy 862: Major Events Not Sponsored by a University Unit," effective May 9, appears to have been carefully designed to withstand a First Amendment challenge. Though "generally" a speaker would be denied a venue after the $100,000 budget was exhausted, that person could still hold an outdoor event.
The Foundation for Individual Rights in Education is meh on a legal challenge: Vice President of Legal and Public Advocacy Will Creeley told Inside Higher Ed that it's less problematic because it doesn't apply to student groups or outdoor spaces.
A legal challenge seems a stretch because the Supreme Court has already upheld mandatory student activity fees, according to Peter Lake, director of the Center for Excellence in Higher Education Law and Policy at Stetson University.
The problem is chronological: Someone trying to plan a controversial event in April will probably be "disadvantaged if someone else had a great [idea] in September."
Read the article and the policy.
IMAGE: Frinkiac.com
Like The College Fix on Facebook / Follow us on Twitter