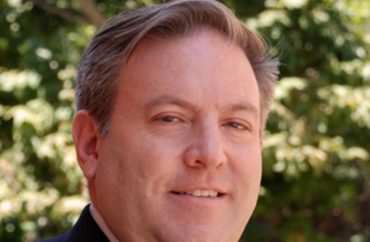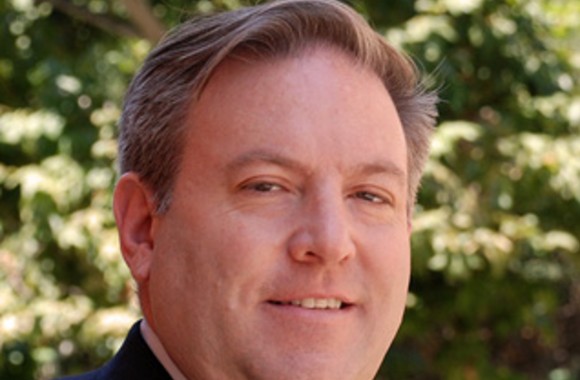 'Must rescind involuntary leave of absence immediately' under law and contract
UCLA has a "green light" rating from the Foundation for Individual Rights in Education, meaning its written policies "nominally protect free speech."
The taxpayer-funded institution isn't following its written policies, however, in its removal of a lecturer in response to his expressed skepticism of race-based grading, according to the civil liberties group.
In an unusual move for FIRE, it skipped past the chancellor of the university and warned the University of California's general counsel, Charles Robinson, that UCLA was out of compliance with not only the First Amendment but also its own Faculty Code of Conduct.
Gordon Klein (above), who teaches accounting in the Anderson School of Management, rebuffed a student who had asked him to alter his final exam schedule and grading for black students in the class. He said it would violate UCLA rules and implied it would also be racist. The Anderson School quickly put him on mandatory leave.
The university refused to tell The College Fix what policy he was accused of violating. That may be because Klein's "involuntary administrative leave" notice cited no policy in the faculty code that he had breached.
FIRE's Wednesday letter to Robinson (below) fills in many of the previously unknown details in the controversy, citing various communications it has reviewed among Klein, the student, Anderson School Dean Antonio Bernardo and Klein's supervisor, Associate Professor Judson Caskey.
They paint a much different picture than the portions selectively published by student activists demanding Klein's firing and UCLA officials justifying his removal.
Based on everything FIRE has reviewed, "UCLA must rescind Klein's involuntary leave of absence immediately," the letter warns.
MORE: Klein gets police presence following threats
Behavior 'inconsistent' with the faculty code – but no provision he violated
Klein was one of many instructors across UCLA, not just in the Anderson School, to receive similarly worded requests from nonblack students for "accommodations in solidarity with their black classmates," FIRE says, citing an email from the math department chair.
The student whom Klein rebuffed, Leslie Giovanny, had declined to take the final in his previous Klein course, citing UCLA's COVID-19 exemptions for finals. Giovanny's June 2 request, however, used the George Floyd protests as its rationale for special treatment: a shorter "no-harm exam" that could not hurt a student's final grade and extended deadlines. (He also thanked Klein for an email to students with "anti-racist resources.")
The mass email that students were using with various instructors didn't actually apply to every class situation, however: The only graded part of "Principles of Taxation" was the final exam. Klein, as previously reported, also asked Giovanny how he was supposed to identify races in an all-online class.
MORE: UCLA removes lecturer for questioning preferential grading of black students
"In keeping with his past correspondence with the student," FIRE says, Klein asked why he shouldn't also give special treatment to students from Minneapolis, where George Floyd died at the hands of police. Giovanny wrote back to apologize "if it seemed like I was asking you to give preferential treatment to people because they are Black."
Bernardo, the dean (left), could not claim he was fed selective portions of Klein's emails with Giovanny: The lecturer had turned over the full thread after the Change.org petition demanding his firing went up. Klein also shared the email from Prof. Caskey – identified as the "diversity committee chair" in another report – which told instructors not to adjust policies and protocols for finals except under "standard university practices regarding grading."
The dean's notice of Klein's exile was maddeningly vague, saying his exchange with Giovanny was "inconsistent" with the faculty code but not citing any part of it. In an email to Anderson students, Bernardo also failed to specify which "core principles" Klein had violated and what "abuse of power" he had committed.
Punishing a lecturer for following its own policies
In contrast, UCLA has unquestionable violated its faculty code, which promises "constitutionally protected freedom of expression" and "exchange of ideas," according to FIRE's letter. It has also violated the binding precedent of the 9th U.S. Circuit Court of Appeals, which specifically exempts expression "related to scholarship or teaching" from an older precedent that lets government employers regulate employee speech.
Relevant to the Wisconsin Supreme Court ruling against Marquette University two years ago, UCLA makes at least two contractual promises to faculty: "freedom of teaching" in its academic freedom policy and "freedom to address any matter of institutional policy or action" in its faculty code.
Klein's response to Giovanny "undoubtedly" is covered by these, according to FIRE, and "the act of sharing his rationale does not amount to harassment." UCLA can't fall back on the Change.org petition's implication that he should be fired for remarks in "poor taste or phrased indelicately … Klein's email was responsive to a student with whom he had carried on a candid, cordial relationship."
UCLA is really trying to pass the buck to Klein for its own policies, including the course schedule and grading criteria, Caskey's reminder to follow "standard university practices regarding grading," and the universitywide prohibition on grading students by their race:
Surely, UCLA does not intend to send the message that its faculty members must grant or deny privileges or obligations based on race. … It cannot be that UCLA expects its faculty to engage in insubordination, and punishes them when they follow UCLA's directives and policy.
Simply launching the investigation, regardless of how it ends, "sends the message that the university may punish protected expression" and creates an unconstitutional, breach-of-contract "chilling effect" on faculty, concluded the letter, written by Katlyn Patton of FIRE's Individual Rights Defense Program.
MORE: University revokes admissions over offensive photo, cites no policy violation
IMAGES: UCLA
Like The College Fix on Facebook / Follow us on Twitter