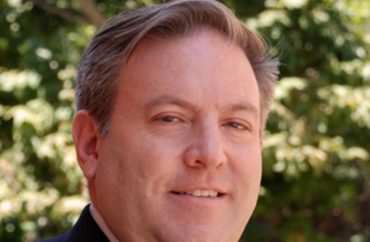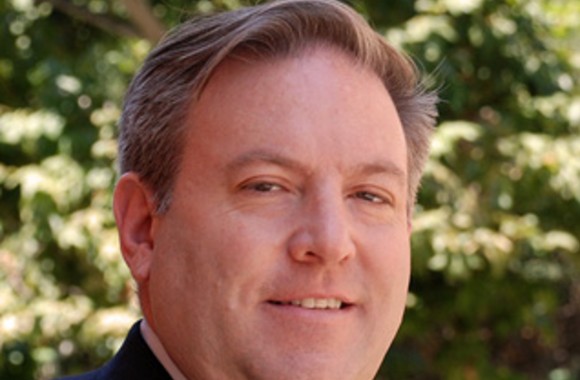 Now he's under police protection following threats
Gordon Klein questioned the practicality and fairness of giving black students "special treatment" in his accounting class when a student asked for breaks on the final exam and other class deadlines. UCLA used his email response, which had gone viral, to remove him from teaching.
The Malibu Police Department has now increased the police presence near his home after the lecturer (above) received multiple threats, a spokesperson told the Washington Free Beacon.
The news outlet reports that Klein's three-week suspension starts June 25 and confirmed he's under investigation for discrimination. Anderson School of Management Dean Antonio Bernardo told Klein's students in an undated email tweeted Wednesday that Klein's actions – upholding equal treatment of all races – were "troubling" and that "all appropriate investigative offices" were looking into them.
Yet Bernardo (left) did not make race-based distinctions when he told Klein's students they would all get accommodations in response to "both COVID-19 and civil uprisings over racial injustice." These accommodations are longer exam time, three-day window for taking it, and consideration of the "difficult circumstances" in the distribution of final exam grades. (The only graded part of Klein's class is the final exam, he had told the student.)
Bernardo encouraged students to contact the equity, diversity and inclusion offices in UCLA or the Anderson School if they ever feel "treated unfairly or maligned because of identity in any of your classes." He did not explain how this was relevant to Klein's stated skepticism of treating students differently because of their identity.
One of the professors taking over Klein's class, Judson Caskey, chairs the Anderson School's Diversity Committee, according to the Free Beacon. (The College Fix could not find any mention of a diversity committee on the school's website, and Caskey does not mention one on his faculty page.)
MORE: UCLA removes lecturer for questioning preferential grading of black students
Caskey (right) told instructors in the school not to change plans for final exams in response to student demands, according to an email obtained by the Free Beacon. He sent the email several days after the beginning of protests and riots in response to George Floyd's death at the hands of Minneapolis police:
"If students ask for accommodations such as assignment delays or exam cancellations, I strongly encourage you to follow the normal procedures (accommodations from the [Center for Accessible Education] office, death/illness in the family, religious observance, etc.)," Caskey wrote in a June 1 email.
This validates Klein's purported email to his class, also posted on Twitter Wednesday, where he said his understanding of "university rules" meant that he should not take "individual factors into account" and change the syllabus in response to student demands.
Academic freedom groups are siding with Klein.
The professor did not engage in "harassment or unlawful discrimination" when he disagreed with the student who asked for racial preferences, meaning the taxpayer-funded university can't constitutionally override his "significant rights to manage the content and direction of his course," the Foundation for Individual Rights in Education told the news outlet.
National Association of Scholars President Peter Wood agreed with Klein that treating students "on the basis of equality is morally, ethically, and legally sound."
MORE: University revokes admissions over offensive photo, cites no policy violation
The student who posted Klein's purported email to his class, Afrikan Student Union member Cydni Willhite, blasted the "weirdos" who were defending the lecturer in a Tuesday tweet that questioned the authenticity of some of his online student reviews.
One review posted Thursday, by a self-identified person of color, questioned the "so-called petition calling for his fire" and said Klein was "a great teacher":
What else do y'all expect him to do anyways? Give [people of color] A+ as a freebee [sic]? That would cost him his job and integrity.
Willhite determined this review was fake because it said the reviewer received a grade already, even though spring quarter hasn't ended. (Klein teaches more than one class, according to Dean Bernardo's email, and it's not clear if students might receive grades earlier in some classes than in others.)
Inside Higher Ed claims it has reviewed screenshots that show the original request to Klein came from "nonblack allies of their black peers" who asked for accommodations so they could continue "actively supporting our black classmates." (It did not post them.)
The petition demanding his firing – just shy of 20,000 signatures as of Tuesday afternoon – says one student asked for accommodations, and implies the student was black, however.
The email Inside Higher Ed purportedly reviewed said that "remaining neutral in times of injustice" – not ditching class to engage in Floyd-related protests – "brings power to the oppressor and therefore staying silent is not an option." The self-identified allies are not asking for finals to be canceled for "non-black students, but rather … that you exercise compassion and leniency with black students in our major."
MORE: Law prof sues UC to expose anti-Asian preferences
IMAGES: UCLA, cyd/Twitter
Like The College Fix on Facebook / Follow us on Twitter