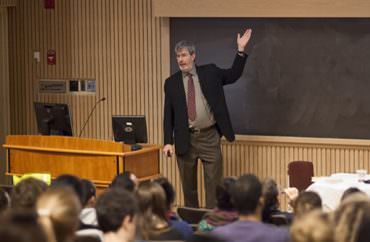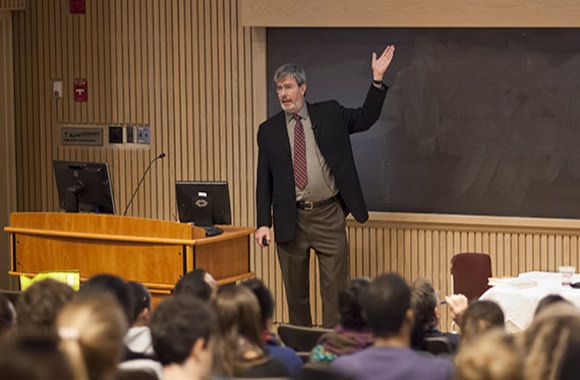 'What are they hiding? The data will either exonerate or incriminate UC'
A law professor at UCLA has filed a lawsuit against the University of California System for withholding records he believes could show it's illegally using race in admissions.
While UC claims it doesn't have the "specific data set" requested by Richard Sander, the professor told The College Fix that the same kind of data "was provided to us 10 years ago."
UC gave scholars an "extensive database" that covered admissions from 1992 through 2006, according to a press release by the Asian American Community Services Center, which is suing alongside Sander. UC has "adamantly refused" to provide data from 2007 onward.
Sander believes UC is discriminating against Asian-American applicants based on a 2014 report, commissioned by UCLA, that analyzed five years of admission rates at the Los Angeles campus.
"Among otherwise equivalent applicants, Whites, African Americans, and Latinos are overrepresented among those admitted and Asian American applicants are underrepresented" from 2007 through 2011, according to the report by UCLA sociologist Robert Mare.
The report was kept secret "until a public records request forced its disclosure in early 2018," the press release says.
"I believe university leaders have decided as a matter of policy to become less transparent and to obstruct research by those concerned about the university's compliance with the law," Sander wrote in an email.
The law professor is best known for his advocacy of the "mismatch" hypothesis. It argues that racial preferences hurt minority students that are accepted into universities for which they are not academically qualified, leading to higher dropout rates.
MORE: Sander says affirmative action hurts more minorities than it helps
A spokesperson for the National Association of Scholars told The Fix that Sander's lawsuit is "absolutely justified."
The system has "shifted its defense twice already," first saying that gathering the data would be too costly and then that UC has no legal obligation to provide the data, the spokesperson said. "This begs the question: What are they hiding? The data will either exonerate or incriminate UC."
The Asian American Coalition for Education, which has filed federal discrimination complaints against Yale University, Brown University and Dartmouth College, is also supporting the lawsuit.
"[W]e are pleased to see that socially responsible researchers in the intellectual communities are actively pursuing justice for Asian-American children," President Yukong Zhao said in a release Sunday.
"If UC has not discriminated Asian Americans as it claims, it should have the courage to make its admissions data accessible for public to examine and monitor," he said.
UC did not respond to a request for comment.
Asian American Community Services Center press release on lawsuit against UC for hiding evidence of discrim… by The College Fix on Scribd
Nearly 1,400 fewer Asian Americans than expected – at UCLA alone
California voters banned consideration of race, ethnicity and sex in public settings, including college admissions, through a constitutional amendment in 1996.
A spokesperson for UC told Inside Higher Ed the university system abides by Proposition 209 but that it's not "legally obligated" to turn over the data Sander is seeking under the California Public Records Act. UC doesn't have that "specific data set."
"I suspect that racial preferences have been widely re-introduced across the university," Sander wrote in an email.
He believes these preferences "amount to discrimination against Asian-Americans and probably hurt [academic] outcomes for those students receiving the largest preferences."
Sander filed the lawsuit Thursday in California Superior Court alongside the Asian American Community Services Center, which was formed two weeks ago by George Shen, according to the Los Angeles Times.
Its goal is to force UC to disclose "data on undergraduate admissions and students over the past twelve years" under the CPRA, which the regents have thus far refused to do, according to the center's press release.
MORE: Right and left agree that affirmative action creates 'optical diversity'
"We believe there is just as much reason for concern about anti-Asian American discrimination at our nation's top public university system" as at Harvard University, the subject of a recent discrimination trial in federal court, Shen said in the release.
If the UC system does not hand over the data, Sander will sue "based on discrimination due to this report" by Mare, the sociologist, Sander said in a phone interview. He did not clarify how he would have standing to sue.
The Mare report looked at the race and ethnicity of applicants, distinguishing who would have been admitted based on standard criteria, considering all other factors were the same.
The "adjusted disparity" was 1,371 fewer Asian-American applicants than would have been admitted under standard criteria. An extra 676 black, 237 Latino and 179 white students were admitted.
UCLA law professor, Asian American group sue University of California for racial bias in admissions by The College Fix on Scribd
'Stonewalling, misdirection, filibustering'
Thursday's lawsuit claims the plaintiffs have already offered to pay "reasonable costs, consistent with the law," for producing and compiling the data, "extraction," and computer-related programming and services.
UC claims the payment "would not fully alleviate the burden imposed on staff," and a UC spokeswoman said the courts have previously refused to force public agencies to compile "special data sets," according to the Times. The spokesperson told the Daily Bruin that Sander was also asking for confidential applicant data.
The lawsuit emphasizes that the plaintiffs have requested "de-identified" applicant and enrollee data that stripped names, addresses and Social Security numbers from individuals.
They want to see SAT scores, high school GPA, "ethnicity/race" and socioeconomic data from applicants, as well as majors, college GPA and graduation status from enrollees, "all of which information is gathered and maintained by the Regents."
Sander previously received such data from UC in 2008, the suit claims. In August 2017 he asked UC to "bring the dataset current, adding a few new related variables to each type of data sought," while in October, his co-plaintiff requested only the kind of data he had received in 2008.
"The Regents even refused to provide AACSC with the exact data fields that it had previously provided to Sander," the suit continues: "The stonewalling, misdirection, filibustering, and ultimate refusal to provide information demonstrates the Regents' deep and pervasive lack of transparency."
The suit lays out Sander's correspondence with UC officials for the past 15 months, including a five-month wait before the system told Sander it would not update the 2008 dataset at all.
MORE: Scalia says low-performing minorities would do better at non-elite schools
Sander then sought help from Charles Masten, executive director of institutional research, who took two months to tell the professor that "cost was not the true barrier to disclosure of the records":
Sander's understanding of this statement was that the Regents simply did not want Sander to receive the information at issue, regardless of the cost or time it would take to compile the data. Despite Dr. Masten's representation that he would be providing a written response to Sander, Dr. Masten never did.
When Shen's group made its similar request last month, UC's denial "appeared to be copied and pasted in large measure from the response denying Sander's data requests."
The press release from Sander and the Asian American Community Services Center says UC showed its intent to hide information by taking down its UC Statfinder website, "which allowed scholars to track important changes in admissions and student outcomes."
UC sought to comply with Proposition 209 through 2006, improving its "pipelines from low-income and minority communities" while placing students on campuses "where they were more likely to succeed," Sander said in the release. "The graduation rates for African-American and Hispanic students at UC schools sharply improved."
This is not Sander's first legal battle over admissions and outcomes. He told The Fix he brought a public records action against UCLA in 2014, seeking records on law school admissions and outcomes. "The university settled the case with us after six months, gave us most of the data we sought, and paid out attorney's legal fees."
If he eventually gets the data at the heart of the lawsuit, Sander and his co-plaintiff will "compile a comprehensive report on the effects of Prop 209 upon the university," he wrote in the email. He's received a grant to write a book on the subject, "and several publishers are interested."
MORE: The feds investigate Yale for anti-Asian admissions practices
IMAGE: NEstudio/Shutterstock
Like The College Fix on Facebook / Follow us on Twitter