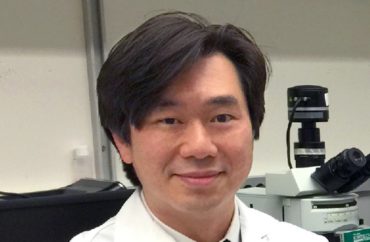 Student had accused the official
When Kang Eric Ting testified against a senior official in a sexual harassment proceeding in 2018, the UCLA professor of dentistry put a target on his back.
The official whom he testified against, Senior Associate Dean Sotirios Tetradis, tried to get the student who accused Tetradis to falsely accuse Ting, her mentor, according to court documents reviewed by the Daily Bruin.
Both Ting (above) and doctoral student Justine Tanjaya have now filed lawsuits against the University of California. Ting's suit, which names Tetradis and Dentistry Dean Paul Krebsbach among others, claims his testimony got Tetradis removed as chair of orthodontics.
That's when the "retaliatory abuse" started, though Ting claimed School of Dentistry faculty were already harassing and discriminating against him because he'd requested a leave of absence the previous year to care for his ailing father.
Ting developed serious health problems as a result of the higher-ups' "hostility" toward him in the wake of his testimony, and UCLA discriminated against him by "questioning his medical leaves."
Tanjaya's lawsuit was filed a year before Ting's. She had first filed an-house sexual harassment complaint against Tetradis in 2018 (the Daily doesn't specify whether it was her complaint in which Ting testified):
In Tanjaya's lawsuit, Tanjaya also claimed Tetradis urged her to file a false Title IX complaint against Ting, which she declined. Tetradis still made false sexual harassment allegations against Ting on Tanjaya's behalf, according to court documents.

Ting said Tetradis' allegations delayed his leave of absence by six weeks.
MORE: College employee made false rape claim against student to avoid firing: lawsuit
IMAGE: UCLA School of Dentistry
Like The College Fix on Facebook / Follow us on Twitter