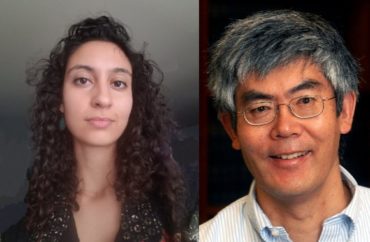 Study on racism against Asians finds it still exists today in California
A professor and a law fellow at the University of California Los Angeles want to see the state end ties with Immigration and Customs Enforcement and eliminate a gang database.
The demands are the results of a 28-page report meant to investigate ways to ameliorate racism against Asian Americans and Pacific Islanders. Many examples in the report date back to 19th or early 20th century laws. The report appears to be partially funded from a $1.4 million grant allocated in 2021 to study hate incidents and crimes against Asians.
Professor Hiroshi Motomura and Law Fellow Astghik Hairapetian made their arguments in a report titled "Anti-AAPI racism in Immigration and Criminal Law." Motomura is a former immigration adviser to President Barack Obama and Hairapetian specialized in "Critical Race Studies and International and Comparative Law," as a law student at UCLA.
The report pointed out that early on "[e]xplicit anti-AAPI racism motivated early immigration and criminal statutes in both federal and California law." For example, connecting immoral behavior such as prostitution to Asian women as a group.
The report goes on to state that "the passage of time did little to expunge the racist roots of these laws or the anti-AAPI sentiments entwined in their history" and "[c]rimes involving moral turpitude remained a basis for exclusion and deportation."
MORE: Columbia instructor urges vegan eating to fight racism
The College Fix reached out to both Motomura and Hairapetian for comment on what their next steps were for their recommendations and if racism in the past meant that the same institutions today, such as immigration agents, were racist by default. Neither responded in the past week.
The report cited the "racist underpinnings" that continue today, such as a 2017 California law that "has troubling exceptions that allow federal immigration and criminal laws to harm AAPI communities."
In particular, the California Values Act "permits state and local law enforcement to transfer individuals to Immigration and Customs Enforcement if an individual has certain criminal convictions" but "California's statewide representation program does not permit funds to be used to represent individuals in removal proceedings who have certain criminal convictions." The law overall limits the ability of law enforcement to cooperate with immigration authorities and has the support of the ACLU.
They also called for the abolition of a database called CalGang which collects data on gang members in California, saying that "inclusion in a gang database can still lead the federal government to view a noncitizen as a "threat to public safety," and thus a priority for arrest, detention, and deportation."
They believe this is unfair because CalGang reportedly recorded inaccurate information. They cite that "CalGang has stopped including LA Police Department data due to significant errors in the data, but continues to include questionable information from other local law enforcement agencies."
These supposed data errors could presumably lead to the wrong people facing immigration consequences.
One example of this that they point out is that CalGang was "including infants less than one year old being recorded as gang members, as well as failure to conduct required purges of outdated records."
They base their assessment of the database "[i]n light of the significant errors identified in a 2016 audit of CalGang, as well as in the 2020 audit of [Los Angeles Police Department] data" and therefore determined that "use of CalGang should be discontinued altogether."
The Fix reached out to the California Gang Investigators Association for comment but it deferred to the state Department of Justice website.
CalGang is operated by the CalGang Unit which "administers and oversees the CalGang database," according to the Justice Department website.
CalGang Unit, when reached for comment, deferred to the website and California legislators for comment.
MORE: UNC music department will fight racism through blog posts
IMAGES: PromiseHumanRights.Blog/UCLANewsroom
Like The College Fix on Facebook / Follow us on Twitter