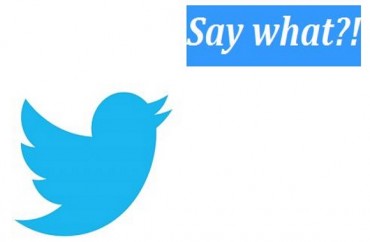 Our 2017 year-end fundraising campaign runs through Dec. 31, so please consider a tax-deductible donation of any amount to help us continue to publish the best campus news in the nation. Thanks for your support!
Students at UCLA have scrutinized over 6,300 Donald Trump tweets and speeches and determined that "his language shows an anti-immigrant bias and 'false narrative.'"
The study by the César E. Chávez Department of Chicana and Chicano Studies (don't they use "Chicanx" yet?) was utilized by several state attorneys in support of maintaining DACA, the Deferred Action for Childhood Arrivals.
According to Law & Crime, the students' research concludes "Trump used generalizations and loaded words to promote the idea that immigrants–particularly Latinos–are criminals, Mexico is an enemy, and that Trump will protect American citizens, who are victims of an invasion of criminal aliens."
A tweet from this past June noted Mexico is "the second deadliest country in the world after only Syria," and another from candidate Trump in 2015 proclaimed "Mexico is killing the United States economically because their leaders and negotiators are FAR smarter than ours. But nobody beats Trump!"
Another tweet, from August 11, 2015, is used as an example of Trump mentioning a specific instance in order to cultivate a general impression that illegal immigration is a problem:

Again illegal immigrant is charged with the fatal bludgeoning of a wonderful and loved 64 year old woman. Get them out and build a WALL!

"There are statements made by Trump that, in my opinion, openly express animosity towards immigrants," Professor Robert Chang of Seattle University School of Law, who filed the study, said to Univision. "That is why this analysis of his speech is important."

The idea behind the study is to show that Trump's decision to end DACA was unconstitutional because it was racially motivated. Of course, DACA itself wasn't a law, but a system of policies meant to protect certain undocumented immigrants. Obama put DACA in place because Congress had failed to pass legislation, commonly known as the DREAM Act.
Somehow the irony was missed regarding the alleged unconstitutionality of Trump's decision to end DACA, and how President Obama unilaterally took on Congress's DACA law-making duties.
Read the full Law & Crime article and UCLA study.
MORE: Prof sues Trump because POTUS blocked him on Twitter
MORE: Colleges flood undocumented students with help after Trump's DACA plan
Like The College Fix on Facebook / Follow us on Twitter