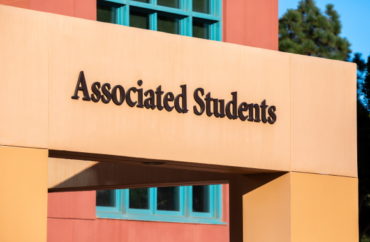 The UC Santa Barbara student government recently approved a resolution in support of reparations for black students in an effort to help back a larger statewide movement underway in California to provide reparations to its African American residents.
"It's symbolic, not only because it is something that we have been fighting for for generations but also something that here students face," Bee Schaefer, the student government's internal vice president, said prior to the vote.
The "Resolution in Support of Reparations for Black and African Identifying Students" passed unanimously at the student government's May 12 meeting, a video of the meeting posted on Facebook shows. There was no debate
Schaefer, who is black, said prior to the vote that the student population at UCSB is only 4 percent, adding: "I am the only black student wherever I go."
"…It is deplorable and condemnable that the black population has not risen since the 80s and 70s," she said. "…The black student population is not growing at all. Tell me how that is not systemic."
The resolution, sponsored by dozens of UCSB students and campus groups, calls on the University of California system to work to eliminate black "attainment gaps" on campus.
Additionally, the resolution calls for UC President Michael Drake, who is black, to increase his coordination with the state's reparations task force.
The task force, founded in 2020, is made up of nine members, including California state Sen. Steven Bradford and civil rights activist Amos Brown. It was created "to study and develop reparation proposals for African Americans."
President Drake did not respond to a request for comment from The College Fix.
The California reparations task force recently "released its first of two reports detailing the state's history of slavery and racism and recommending ways the Legislature might begin a process of redress for Black Californians, including proposals to offer housing grants, free tuition and to raise the minimum wage," Cal Matters reported June 1.
"The 500-page study describes decades of state and federal government actions that harmed Black Americans — from American slavery to the more recent redlining, mass incarceration, police actions and the widening wealth gap between Blacks and whites."
Under the report's subhead titled "Separate and Unequal Education," it posits, among other suggestions, to:
• Provide funding for free tuition to California colleges and universities.

• Provide funding for African American/American Freedmen owned and controlled K-12 schools, colleges and universities, trade and professional schools.

• Provide scholarships for Black high school graduates to cover four years of undergraduate education (similar to the G.I. Bill model) to address specific and ongoing discrimination faced in California schools.

• Require that curriculum at all levels and in all subjects be inclusive, free of bias, and honor the contributions 21 Executive Summary and experiences of all peoples regardless of ethnicity, race, gender, or sexual orientation.
UCSB's resolution states that black students make up a "marginalized community comprising of only 4% of the UC Santa Barbara population."
"It is paramount that the Black/African American student communities at UC Santa Barbara receive resources to further insure visibility, support, and acknowledgement for a conducive learning environment," it states.
"UC Santa Barbara's Black/African American student communities have historically lacked the adequate funding required to fulfill their unique needs," it states. "…Despite the contributions made by Black/African American students at UC Santa Barbara, resources are rarely reallocated comprehensively back into our communities."
However, that is already occurring to some extent. The public university opened a new Office of Black Student Development in May, prior to the resolution's passage. UCSB also hosts an African diasporic Cultural Resource Center.
UCSB is also continuing to work to meet additional black student demands, which include "the implementation of a director of Black student development; two academic support counselors; a recruitment and retention specialist to focus on Black student retention; a coordinator of Black student life; two advocacy counselors; and the creation of a building on campus dedicated to Black students and a commemoration of the North Hall Takeover of 1968 named the "Malcolm X Center for Black Student Development," the Daily Nexus student newspaper reported in February.
Representatives at the Black Student Union did not respond to multiple requests for comment from The College Fix.
The resolution at UCSB comes as other major American universities grapple with the question of reparations. Most notably, Harvard University released a report detailing its connections to slavery. Released in April, the 134-page report "officially and publicly … add[s] Harvard University to the long and growing list of American institutions of higher education … entangled with the history of slavery and its legacies."
Although many American institutions, including the University of Virginia, are reexamining possible reparation plans linked to profiting from slavery, some have raised questions about what tangible results, if any, that such reports will produce.
Duke University's William Darity, a public policy professor, told Time that he doesn't think "colleges and universities or private donors actually have the capacity to meet a full-scale plan for reparations."
MORE: Students want slavery reparations, Juneteenth holiday
IMAGE: VDB Photos / Shutterstock
Like The College Fix on Facebook / Follow us on Twitter