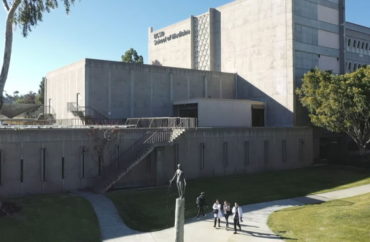 UCSD med school's racial justice curriculum aims to make medicine's role a 'mechanism of social engineering,' according to report 
The University of California San Diego's top-rated medical school integrates progressive social justice and racial politics into its curriculum in an effort to "expand medicine's role as a mechanism of social engineering," argues a new report written by critics of critical race theory.
The 14-page report, released June 21 and titled "The Woke Invasion of Racial Politics into UCSD Medical Education," was published by Do No Harm and details guest lectures, curricula, protests, events and academic programming that appear to prioritize politics over science.
Some of it originates with administration, the report stated, "while other aspects of it are fostered by student pressure and activism, primarily in the wake of George Floyd."
"Dismantling racism" is a stated goal of the UC San Diego Health Strategic Framework. The medical school's "Family Medicine Diversity and Anti-Racism Committee" has hosted talks on microaggressions, implicit bias, border health and "race in medicine," the report noted.
The UCSD-SDSU General Preventive Medicine Residency put out a statement supporting Black Lives Matter in which the group called for physicians to "move beyond race neutrality to actively embracing anti-racist policies."
A School of Medicine program called "Transforming Indigenous Doctor Education" that trains future doctors on "social, environmental, economic and political issues related to providing healthcare to tribal communities" is cited in the report. Coursework includes classes called "Environmental Racism" and "Medicine, Race, and the Global Politics of Inequality."
Medical trainees are encouraged to read Ibram X. Kendi's book "How to Be an Anti-Racist." The report also flags UCSD's Department of Psychiatry's anti-racism and diversity committee.
"Courses built around social justice narratives of injustice are increasingly offered and fused into existing medical education. Perhaps most disturbing is the growth of multiple internal institutes devoted to scientifically analyzing 'empathy' as a socially fungible metric," the report stated.
Do No Harm describes itself as "a diverse group of physicians, healthcare professionals, medical students, patients, and policymakers united by a moral mission: Protect healthcare from a radical, divisive, and discriminatory ideology."
"At least 23 of America's top 25 medical schools have made anti-racism a core part of their curriculum, while other institutions are creating anti-racist curricula to be implemented at schools nationwide," the nonprofit states on its website. "This divisive campaign will only lead to discrimination in healthcare, which is bad for patients."
UCSD Health's media team did not respond to a request from The College Fix seeking comment on the group's report about UC San Diego School of Medicine.
Do No Harm's chair, Dr. Stanley Goldfarb, former associate dean for curriculum at the University of Pennsylvania School of Medicine, told The College Fix in an email interview that by "adopting a curriculum studded with courses on advocacy, social determinants of health, and other such non-scientific topics, UCSD has committed to training physicians in roles traditionally assigned to social workers and public health officials."
The report cites UCSD medical school's goal to "reduce, and ultimately eliminate, health disparities in our community and their root causes, including the social determinants of health … [which] are non-medical factors (such as a person's environment, employment and education) that influence a person's health."
Goldfarb, in his email to The Fix, said the medical school's leaders "are asking physicians to involve themselves in such topics as improving housing, reducing gun violence, expanding food availability, and improving transportation access."
"Physicians have no expertise in these areas and medical school faculties have no expertise to train individuals in these areas of endeavor," he said. "Moreover, there is no good evidence that improving these problems will reduce health disparities between white patients and Black patients."
"Dismantling racism" does not have a role in medicine, he said.
"There is little if any evidence that once Black patients reach health care settings that their worse outcomes are the result of bias on the part of physicians," he said, adding while there may be some bias among individual physicians there is no proof of any systemic bias.
Goldfarb told The Fix that extensive anti-bias trainings, which have shown to be useless in many workplace settings, as well as wide-ranging courses in the social problems of the black community, "will only divert medical students and other trainees time and effort from learning to treat the problems that fall in the domain of medical care."
MORE: Doctor founds nonprofit to combat 'woke ideology' in medical schools
IMAGE: YouTube screenshot
Like The College Fix on Facebook / Follow us on Twitter