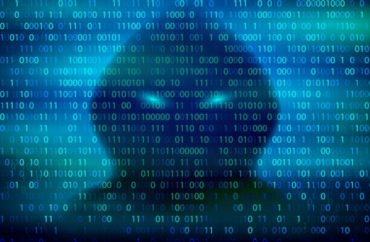 The University of Massachusetts Amherst has hired a cybersecurity firm to investigate the source of an racist email sent to black students on campus, according to the school's chancellor.
"The anti-Black racist incidents that have occurred on our campus this semester, described in an email from Vice Chancellor Nefertiti Walker last week, are contemptible and cowardly," said Chancellor Kumble Subbaswamy in a statement sent to students last week. "We will not be intimidated by the hateful acts of craven individuals who hide in anonymity."
The email was sent from an anonymous account and posted to Instagram and Twitter by Bishop Talbert Swan, president of the N.A.A.C.P. in nearby Springfield.
"We look down upon you, we instantly know in all manners from your language about which most of you still speak in some broken form of Ebonics or to ghetto-speak to where your from (third-world sewers in America bought and paid for by the u.s. taxpayer) to how you live (like hoodrats) to how you appear (fro hair, big lips, black skin) you are different," the letter says.
"Regarding your intelligence, you are clearly stupid and while not all students know the average IQ of a black person is 75 it is abundantly clear that you possess a lacking intelligence along with an elementary grasp of subjects that most of us learned in high school," the letter says.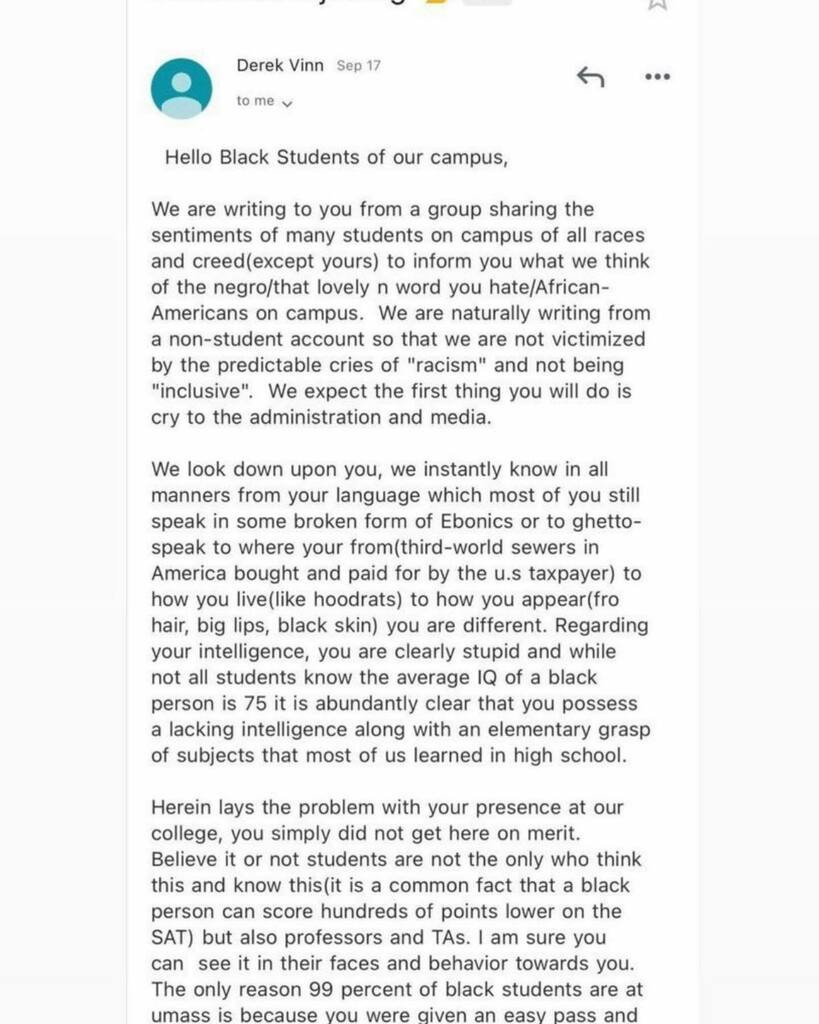 Subbaswamy said in order to "fight back against bigotry and intolerance," the school will be hosting a "series of educational opportunities and action steps to promote understanding and an ongoing commitment to justice, equity, diversity and inclusion." Among these are a "Black Joy, Black Healing and Black Justice Forum," launching a "Black Advisory Council," and increased funding for the Center of Racial Justice.
Just this week, a black student at a St. Louis-area high school admitted to writing racist graffiti in a bathroom. Also last week, a black man at Emory University was arrested for writing the "n-word" and drawing swastikas at the school's autism center.
Jamila Lyiscott, an assistant professor of social justice education, told the New York Times that navigating the space on campus had felt "emotionally unsafe."
"You're not sure, looking to your left and to your right, you don't know who's holding these ideas, these anti-Black ideas," she told the Times. "That emotionally takes a toll."
Read more here.
MORE: Black man arrested for 'N-word' graffiti, swastikas at Emory University
IMAGE: KsanaGraphica/Shutterstock
Like The College Fix on Facebook / Follow us on Twitter