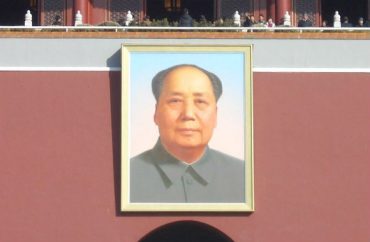 And that's just for potential redactions
The Chinese government-funded educational organizations known as Confucius Institutes have become a political hot potato across America.
Many colleges and universities have shuttered the institutes they hosted in the past couple years, and not just because of academic freedom issues cited by academic organizations.
Last summer President Trump signed legislation that bars federal funding to Chinese-language programs at colleges that host Confucius Institutes. It also requires colleges to make public their agreements with Confucius Institutes and any organization affiliated with the Chinese government.
With all this unwanted scrutiny toward institutes hosted by American public colleges, it would be useful for the public to know how college officials are discussing the institutes they have hosted or still host.
State public-records laws, in theory, should make this feasible for even independent journalists and small media organizations such as The College Fix.
But theory doesn't always pan out.
The University of Kansas demanded more than $500 from a student journalist in order to produce records of top administrators discussing its Confucius Institute, which remains open. With publicity from us, public-records expert Frank LoMonte and Instapundit blogger Glenn Reynolds among others, Conner Mitchell managed to crowdfund the fees.
Mitchell's initiative got us thinking that we should ask around, too. We've filed similar public-records requests at several schools that have shuttered or announced plans to close their Confucius Institutes.
Despite the obvious public interest in making these communications freely available, colleges that have responded to us have also demanded fees, though nowhere near the amount KU demanded from Mitchell.
Except one.
61 hours of review time
The University of Massachusetts-Boston wants a whopping $1,500 to turn over records that are "potentially responsive" to our request for emails that include the words "Confucius" and "close."
Matt Fenlon, public records administrator, told our student reporter Allegra Thatcher that the search turned up more than 1,800 records from just three officials, including Chancellor Katherine Newman.
The search was technically free – it took three hours of staff time, in line with the estimates that other universities gave us. The entire $1,500 demand is to "segregate" and redact those records:
Before producing the emails to you, we will have to carefully review each email to determine whether it is subject to any exemption under Chapter 66 of the General Laws that may include and, indeed, whether redactions may be required by law.
Fenlon cited the Family Educational Rights and Privacy Act as well as employee personnel information, "the disclosure of which may constitute an unwarranted invasion of personal privacy," as the rationale for the university to comb through the emails.
It will take 61 hours, but at least the first hour is free. It's another 5 cents per page if we want printed records, but that's still cheaper than public access to federal court documents.
Fenlon wouldn't budge when we informed him what an outlier UMass-Boston was compared to other universities and noted the obvious public interest in this material's publication.
The university had hosted a Confucius Institute much longer than some schools – 12 years when it "formally disbanded" the institute in January – but our request only went back 18 months.
Chancellor Newman didn't give a specific reason for the university's decision at the time. She said the institute's contract with the university expired in 2018 and "we have decided that a new model, a different arrangement, would better meet the academic needs of our university."
It recently renewed its memorandum of understanding with Beinjing's Renmin University after months of discussion on "ways to continue some of the Confucius Institute's activities" through Renmin, Newman told the community:
With this agreement, we aim to ensure that the opportunity for our students to learn the Chinese language, understand Chinese culture and history, and appreciate the role of China in the modern world will remain and even deepen.

We hope this new arrangement will enable our faculty, which includes renowned experts in all of these domains, to expand their scholarship, maintain ties with their professional colleagues overseas, and benefit from opportunities for conferences, exchanges, and collaboration.
After the university's announcement, CommonWealth Magazine reported that the institute offered "non-credit classes in Chinese language and culture, programs for UMass students to study in China, professional development programs for Chinese language teachers, and Chinese proficiency testing."
China paid the vast majority of the budget – $250,000 plus the salaries of "four or five teachers" – while the university paid the director's salary of $100,000 and contributed office space.
But the institute was on thin ice after students, professors and alumni warned Newman's predecessor last year that "important political and human rights are being silenced" by the institute, according to the magazine.
Massachusetts Rep. Seth Moulton, a Democrat, also privately discussed the issue with Newman. A year ago he publicly accused the institutes of attempting to "distort academic discourse on China, threaten and silence defenders of human rights, and create a climate intolerant of dissent or open discussion."
As for how the university responded to this public pressure before disbanding the institute, UMass-Boston isn't making that easy for media organizations that don't have fat legal budgets.
We haven't decided yet whether to cough up the $1,500. Perhaps if enough readers lay on some more public pressure, the university administration will provide a more reasonable fee estimate.
IMAGE: Poco a poco/Wikimedia Commons
Like The College Fix on Facebook / Follow us on Twitter