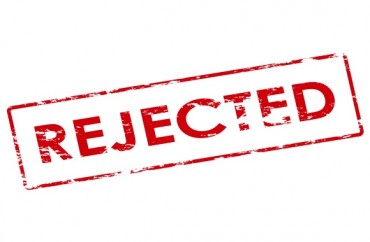 In response to a demand by student activists at the University of Michigan to provide "a permanent designated space on central campus for Black students and students of color to organize and do social justice work" — campus leaders have essentially said no.
"We have been clear with the students that the university does not support and will not create spaces that exclude or segregate any of us," campus spokesman Rick Fitzgerald said in an email Friday to The College Fix.
The Michigan Daily student newspaper reported that University of Michigan administrators also "issued a formal response to the list of demands issued by Students4Justice Thursday."
"The group has previously organized multiple sit-ins, started a petition and proposed a list of demands calling for the administration to react," the Daily reported. "The 35-page document went through each claim and demand that Students4Justice included in its list."
The Daily's article came out roughly 12 hours after The College Fix's article reporting on Students4Justice's demands — and in particular its call for a segregated campus space for social justice efforts –was published and went viral.
On page 34 of the 35-page document, campus officials respond to students' demand to "create a permanent designated space on central campus for Black students and students of color to organize, and do social justice work."
"This is not the same as Trotter Multicultural Center, because we want a space solely dedicated to community organizing and social justice work specifically for people of color," the demand adds. "We want documentation of past, current, and future student activism and this should be a permanent space that is staffed, and has resources for students to organize and share resources."
In response, administrators basically avoid answering the direct demand with a yes or no, according to the 35-page document.
Instead, campus officials point out the many "identifiable cross-cultural spaces on campus" that already exist, delve into repairs to a couple of those cross-cultural spaces, mention the non-gender specific restrooms that have been installed recently across campus, and go into more detail about a $10 million multicultural center under construction — the one student activists said was not enough for them.
"Inspired by the advocacy of the Black Student Union and as part of our overall effort to encourage productive dialogue across differences and create opportunities for students to come together, the university is building a new multicultural center in the heart of campus," campus leaders state. "… It will offer a venue for students to engage in programs and activities designed to develop cultural learning and awareness and build skills for collaborative engagement in an increasingly global and diverse community."
Fitzgerald, in his email to The Fix, noted that "it is important to understand that the 'response' document is background for the students on the many ways that the university already is addressing their concerns or will be addressing their concerns through the university's five-year strategic plan for diversity, equity and inclusion. That plan was announced last October."
MORE: UMich students demand no-whites-allowed space to plot 'social justice' activism
Like The College Fix on Facebook / Follow us on Twitter