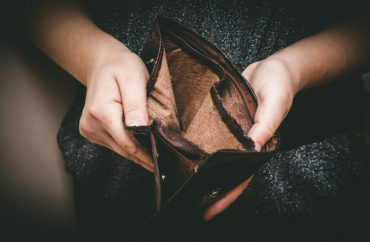 'Targeting food insecurity, housing insecurity and healthcare initiatives'
University of Minnesota students have organized two different groups with the goal to address poverty on campus.
Students at the Big Ten university have applied to create an official student organization called the Student Basic Needs Coalition.
The group plan for the year "includes targeting food insecurity, housing insecurity and healthcare initiatives for students on campus," campus paper The Minnesota Daily reported.
"Our main goals are to ensure that students on campus have access to basic needs and they don't have to stress about those issues outside of an academic environment of just succeeding in their courses as well as combating the continuing rising costs of college," student Alexandra Zykova told the student paper.
"We realized that students do not have access to ready-made meals at the dining halls due to COVID-19 precautions," she said.
Zykova did not respond to multiple emailed requests from The College Fix for comment via the coalition's email address.
Her group appears to be a chapter of the national Student Basic Needs Coalition, founded in 2019 at the University of Tennessee, Knoxville.
MORE: Campus 'poverty simulations' aim to teach students how to live poor
"SBNC works to create student chapters across the country to advocate for financially inclusive education systems at the campus, state, and federal levels," the group said on its website.
The national coalition did not reply to The Fix's emailed request for comment when asked about the number of chapters and information on poverty on college campuses.
A university spokesperson did not provide statistics on student poverty but directed The College Fix via email to submit a public records request. "However, I do not believe the University collects information about students in the manner you are asking about," Caitlin Hurley said.
She said the university provides support to students in poverty, including connection to on and off-campus resources, access to a food pantry, and emergency financial assistance.
A student government task force on campus also works to address poverty on campus, though its goals appear to extend into the political realm as well.
The Minnesota Student Association Basic Needs Task Force started this semester, after coronavirus delayed its original launch in the spring 2020 semester.
The task force "is dedicated to serving students by supporting efforts to decrease food insecurity and housing insecurity on campus through a variety of methods, including: advocacy, coalition building, and policymaking," according to the group's website. (It uses an URL for a "non-citizen immigrant task force").
Kyle Sorbe, chair of the Minnesota Students Association's Basic Needs Task Force, said it is "solely dedicated to students' food and housing security needs and advocating on their behalf," Sorbe wrote in an email to The Fix.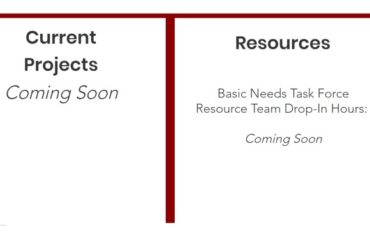 He did not respond to a follow-up email seeking information on the task force and poverty on campus.
The website has listed "coming soon" on its projects website for at least several weeks. The group said it will advocate for a minimum wage of $15 per hour as well as COVID relief funds.
An "Apply Here" button does not appear to work, either.
Sorbe did not respond to an emailed request on Wednesday morning asking when resources would be put on the website and why the application button does not function.
The group lists the minimum wage fight under "institutional" so it presumably means for workers at the university.
At the local level, the task force plans to advocate for affordable housing policies, according to its website.
MORE: College textbook says capitalism is to blame for 'persistence of poverty'
IMAGE: StanislauV/Shutterstock
Like The College Fix on Facebook / Follow us on Twitter