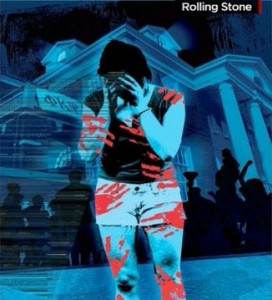 The claim – when first made public – shocked the University of Minnesota campus community.
On Tuesday, the campus police crime alert declared: Student raped by two men in residence hall.
"A crime alert issued Tuesday morning said the student was raped Sunday between 12:45 a.m. and 1:30 a.m. at Sanford Hall," NBC-KARE 11 reported. "Police say the out-of-state student said she was in the hallway, on her way to the bathroom when she encountered two men who offered to walk her back to her room. The student said once inside her room, one of the suspects threatened her with a knife before both men sexually assaulted her."
"The student told police she did not know the suspects and was not able to provide a description."
As if that wasn't fuzzy enough, it got fuzzier. The following day, Wednesday, the story changed.
"University of Minnesota police now say a student who says two men raped her in her dorm room knew her attackers," came the update from CBS Minnesota. "The student originally told police she didn't know the men who approached her in the hallway outside her room."
And on Thursday, the story took another twist. A big one.
"University of Minnesota police no longer believe student was raped at knifepoint," declared the Star-Tribune headline.
"University of Minnesota police said Thursday that the student who reported being raped by armed strangers in her dorm Sunday was 'in crisis' and in need of 'professional assistance,'" the report added. "They no longer believe that she was the victim of an armed sexual assault, as originally reported, according to Vice President Pam Wheelock, who oversees the Police Department."
The story also cited a brief written statement from campus officials: "After continued University of Minnesota Police Department investigation, the previously reported sexual assault in Sanford Hall early Sunday morning is now being considered a student crisis intervention case."
Like The College Fix on Facebook / Follow us on Twitter