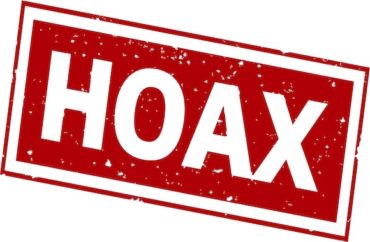 'We're frustrated that an elected student leader would purposefully choose to stir further division against police on social media using false statements and fabrications' 
A University of Minnesota student who falsely accused campus police of racially profiling and traumatizing him last month has apparently faced no repercussions for his false claims.
A university spokesperson has not responded to repeated requests from The College Fix on what discipline, if any, student Nikil Badey faces or received for publishing apparently false claims about an encounter with police. Footage of the encounter released by the officers failed to corroborate Badey's story.
Meanwhile, the Minnesota Police and Peace Officers Association has asked Badey to "publicly apologize to the UMPD officers for his dishonest statements."
The association did so last month in a public statement that identified Badey and suggested his actions violated the University of Minnesota's Student Conduct Code, citing falsification and attempt to defraud clauses, among others.
As of today, Badey is still listed on the school's website as a student government senator. Senate staff failed to respond to repeated inquiries from The College Fix regarding the incident or Badey's future with the student government.
"The truth is clear from the officer's dash camera video: Mr. Badey's encounter was extremely courteous and respectful. We're frustrated that an elected student leader would purposefully choose to stir further division against police on social media using false statements and fabrications," Minnesota Police and Peace Officers Association Executive Director Brian Peters said in the group's public statement.
"This is irresponsible and further divides the campus culture on safety and community."
At issue is an Instagram post Badey posted alleging an incident of racial profiling and harassments from police. In the now-deleted post, he recounts being stopped Feb. 1 by police while on a "late night stroll."
"I was able to show the officer my University ID saying that I was a university student just trying to clear my mind by taking a late night stroll but they wouldn't believe me. After multiple questions, they turned off their lights and left me alone: no apology, no explanation, nothing. Just me: mentally and emotionally tormented with an experience that will last a lifetime," Badey posted on Instagram.
"We can't keep sending armed police as a solution for student safety or community safety. If anything, that was the most traumatic thing I have ever experienced from the people who are supposed to be there for me. No. Defund these bastards."
In another post, he called for an email campaign against UMPD:
"So many of you have reached out to me showing your love and asking how you can help. Now, here is your call to action: send an email to UMN admin and use your voice to show that this is not acceptable. That the UMPD needs to be held accountable."
A few days later, to "promote public safety and dispel any misunderstandings," the school's Department of Public Safety released footage from the UMPD squad car, completely destroying Badey's narrative.
The officers are polite and apologetic toward Badey. After realizing he doesn't match their suspect (they were responding to reports of an armed robbery), they reassure him multiple times that he's "good to go." Badey is even comfortable enough to ask the officers for a ride home.
It also seems that officers initially thought that Badey, who the Minnesota Daily identified as a "person of color," was white. Badey has argued that a white male was also walking nearby, and officers were referring to him.
(Below: 2017 Facebook screenshot)
The full transcript of the encounter is available here.
The Minnesota Police and Peace Officers Association has not only asked Badey to apologize, but to also end "his email campaign to the Board of Regents against the UMPD due to false allegations" and "consider meeting with UMPD in further dialogue on ways the community can work together for a safer campus for all."
Amid calls to disarm the university's police officers, a recent report found few public complaints have been filed against the UMN campus police.
MORE: University of Minnesota student leaders demand campus police be disarmed
IMAGE: Christian Horz / Shutterstock
Like The College Fix on Facebook / Follow us on Twitter