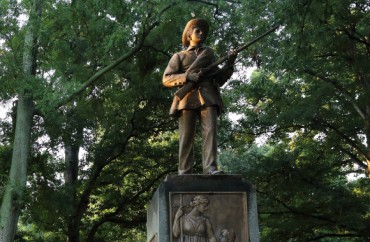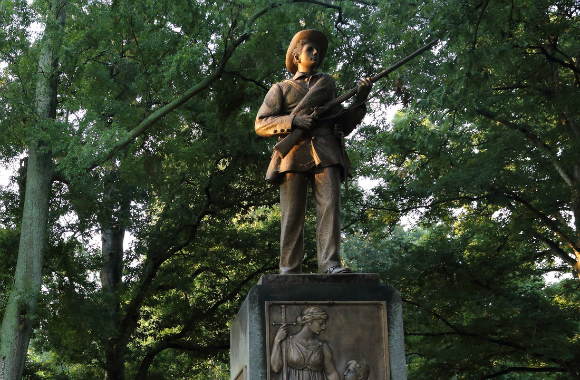 'It doesn't belong on our campus'
In the wake of a court decision returning ownership of the controversial monument to the school, University of North Carolina Chancellor Kevin Guskiewicz vowed to faculty that the Confederate memorial statue Silent Sam would not return to the school's grounds.
That statue has long been the target of protests on the campus, some of them violent; a year and a half ago protesters forcibly toppled the monument, claiming that it was a symbol of white supremacy and racist oppression. The school originally sought to strip all traces of the statue from campus; a local Confederate group sued the university, claiming ownership of the monument, after which the school settled with the group in a controversial $2.5 million settlement.
That settlement was voided earlier this month, with the presiding judge determining that the Confederate group never actually had any ownership claims to the statue and thus could not legally sue for it. Control of the statue then apparently returned to the university. But last week, Guskiewicz assured faculty that he would work to prevent the memorial to campus, The Daily Tar Heel reports:
Chancellor Kevin Guskiewicz said he will do whatever possible to ensure that Silent Sam does not return to UNC's campus at a Faculty Council meeting on Friday.

"It doesn't belong on our campus," he said. "And I will continue to work with our Board of Trustees, our system office and Board of Governors on this."
The Raleigh News and Observer reported yesterday that the school, through its attorney, has asked the presiding judge to issue a clarifying order stipulating that the statue, as well as the full amount of the trust, be returned to university control, and that the school be given "ultimate disposition" over the statue.
The Confederate group, meanwhile, is working on "getting the statue back to the university," the group's lawyer said.
Read the report on the faculty meeting here, and the latest Observer report here.
MORE: Judge voids university's $2.5 million settlement over Confederate soldier statue
IMAGE: Don McCullough / Flickr
Like The College Fix on Facebook / Follow us on Twitter