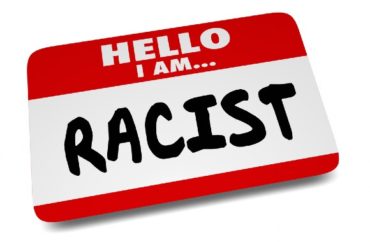 If you want to hold a certificate proving you are an anti-racist, now is your chance. But it will cost you.
According to the University of North Carolina-Charlotte's graduate school webpage, individuals may now apply for a fall program to earn a Graduate Certificate in Anti-Racism.
The course's website says it "provides an understanding of education in urban environments with a focus on race, racism, and anti-racism," and "will demonstrate that students have completed coursework enabling them to become justice-oriented change agents in the organizations in which they work."
"The four courses will address different foci and content, yet all have the aim that students will uncover the underlying social, economic, psychological, and political conditions that disproportionately and inequitably channel advantages and opportunities to particular racialized groups while denying them to others," the site reads.
For North Carolina residents, the estimated cost to earn the certificate is $3,365. Students living outside of North Carolina and approved for a special distance education tuition rate can pay $6,256, while nonresidents are charged an estimated $12,321.
The certificate requires students take four courses: the History and Psychology of Racism, Racial Identity Development, Race in Education and Schooling, and Anti-Racist Activism in Education.
Anti-racism as a scholarly topic has taken off in the past several years behind the work of Boston University professor Ibram X. Kendi, whose book How to Be an Antiracist has sold hundreds of thousands of copies in the wake of Minneapolis man George Floyd's death at the hands of police. Teaching anti-racism has become lucrative, as Kendi has earned a reported $300,000 in lecture fees over the past several years.
MORE: Ibram Kendi likely made at least $300,000 for lectures on how America is racist
IMAGE: iQoncept/Shutterstock
Like The College Fix on Facebook / Follow us on Twitter