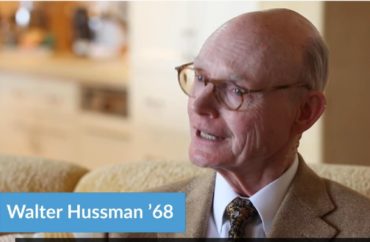 Advocates should label their reporting as opinion, he said
Walter Hussman, a major donor to University of North Carolina-Chapel Hill's journalism school, said he has concerns that the hiring of Nikole Hannah-Jones would threaten the "core values" of his alma mater.
Hussman's $25 million donation to the public university in 2019 came with the stipulation that the journalism school adopt the "core values" that he uses with the newspapers he publishes.
Those values of impartiality and reporting include "delivering the news honestly, fairly, objectively, and without personal opinion or bias," "to report as completely and impartially as possible all verifiable facts so that readers can, based on their own knowledge and experience, determine what they believe to be the truth" and the maintenance of "a sharp and clear distinction between news and opinion, both to those providing and consuming the news."
In an interview with the campus paper The Daily Tar Heel, Hussman said that Hannah-Jones' reporting has positioned her as an advocate and "celebrity." Hannah-Jones graduated from the journalism school in 2003.
"I don't think the public wants journalists to tell them what they should think about," the newspaper publisher said. He said "there's nothing wrong with advocacy in journalism" but "I just believe that belongs in the opinion pages, not the news pages."
The university gave Hannah-Jones a five-year contract to teach at the journalism school with an option for tenure.
Her appointment was controversial for her role in the highly-criticized "1619 Project" that holds the position that the American Revolution was fought over slavery. The New York Times made a "clarification" after its own fact-checker corrected the central claim of the project.
The project, which includes essays and has led to a curriculum, aimed to "reframe the country's history, understanding 1619 as our true founding." In that year, 20 African slaves came to the colony of Virginia.
While conservative groups were criticized for allegedly blocking Hannah-Jones immediate appointment to a lifetime position, despite never having taught at the university, the Board of Trustees had decided to hold off on her appointment prior to criticism.
Just the News reported that a spokesperson told them "there was reluctance to grant tenure" to someone who was not an academic.
MORE: New book debunks '1619 project'
IMAGE: UNC Chapel Hill/YouTube
Like The College Fix on Facebook / Follow us on Twitter