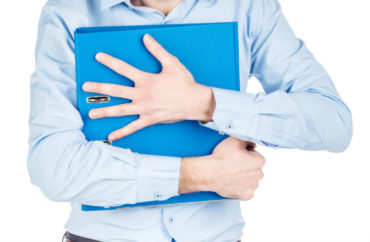 Ignore the 'sky-is-falling rhetoric to which institutions are prone'
The Family Educational Rights and Privacy Act has been creatively interpreted by colleges to withhold information that might embarrass them from the public.
Even when there's an explicit exemption within FERPA, they often refuse to comply with demands for student records that are little different in nature from those in the public legal system.
Several media organizations are suing the University of North Carolina for withholding records on student misconduct allegations that could be prosecuted under criminal law.
Late last month they got support from open-government advocates who explain why these records are explicitly unprotected, owing to a 20-year-old FERPA exemption, and thus required for release under the state public records act.
The Student Press Law Center and University of Florida's Brechner Center filed a friend-of-the-court brief with the North Carolina Supreme Court, which is hearing UNC's appeal of its appeals-court loss.
"FERPA is, contrary to the sky-is-falling rhetoric to which institutions are prone, an
exceedingly narrow statute carrying zero practical risk of penalties," the brief says. It has never been used to revoke federal funding, and "[s]urely the first such penalty will not be issued because a university complied with valid open records request as directed by trial and appellate courts."
Yet UNC is using it as a "reputation management" statute, as have other universities "caught regularly abusing FERPA for illicit concealment purposes." Prior concealments by UNC and others include classifying "athletes' parking tickets" as confidential educational records to prevent their public release.
The taxpayer-funded university is doing the same thing to hide its penalties on students that it finds responsible for sexual assault – including for conduct that "would result in years in prison if committed anywhere else," the brief says.
MORE: Yale forced by judge to hand over its Title IX training materials
If the release of these records violated FERPA, the Department of Education would have punished two dozen public colleges for releasing such public records – "at times, with the names of the perpetrators included" – to the Columbus Dispatch for a 2014 feature.
The federal statute allows for state-created exemptions that give access to their own officials for "otherwise confidential education records. The Department of Education has also told colleges they can avoid FERPA liability "simply by giving notice" that state law compels them to release such records, the brief says.
In case there's any doubt, Congress approved an amendment in 1998 that exempts the "outcomes of serious disciplinary cases" from FERPA protection. The congressional record shows multiple lawmakers, including the recently retired Rep. Bob Goodlatte, explaining that the amendment is intended to reveal reports of violent crimes on campus to the public.
"There is absolutely no evidence," as UNC claims, that the reporting of sex crimes will fall if the university is forced to produce sexual misconduct records that would rise to the level of crimes, the brief says. It cites many victims of Michigan State University Prof. Larry Nassar, who came forward to accuse the USA Gymnastics team doctor of sexual abuse after "they learned through the media" that he was under investigation.
Nothing is stopping UNC from "redacting identifiable information about student victims and witnesses" under the law, but its position is much broader: "that it may categorically refuse to release all records of sexual misconduct cases, which the Court of Appeals properly rejected."
The Student Press Law Center reports that student newspaper The Daily Tar Heel was rebuffed when it sought records on how UNC handled sexual assault cases through the Office of Student Conduct.
The 1998 amendment to FERPA was approved because the Department of Education had wrongly interpreted the law to let universities "conceal dangerous crimes on the grounds of student privacy."
Read the brief and SPLC report.
MORE: U. Illinois 'improperly blocks two-thirds of public records requests
IMAGE: NEstudio/Shutterstock
Like The College Fix on Facebook / Follow us on Twitter