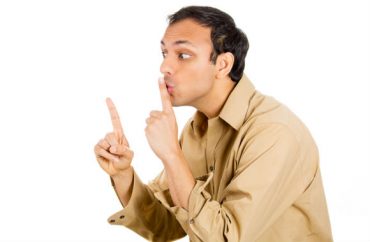 You won't get in trouble at the University of North Carolina for telling a woman in leadership "I love your shoes!" after all.
A day after it removed an "Employee Forum" post that gave several examples of microaggressions against women, nonwhite people, LGBTQ individuals, those with disabilities and others – written by two UNC staffers – UNC released an official statement saying the list was "misconstrued."
Joel Curran, vice chancellor for communications and public affairs, called the post "an opinion blog" that is not UNC policy, "guidelines" or "an official or unofficial guidebook as it has been widely reported in social media":
UNC-Chapel Hill has no policy, formal or informal, about microaggressions. The Employee Forum has since decided to remove the post because it was misconstrued as University policy.

The blog post reflected the opinions of some Employee Forum delegates and was intended to provide a general overview about microaggressions—not to fully examine the topic, which is nuanced and complex.
MORE: It's a microaggression at UNC to not know gay people
Curran noted that UNC earned a "green light" rating from the Foundation for Individual Rights in Education, the highest it offers, though UNC's rating appears to have been last updated nearly a year ago.
Meanwhile, three UNC units – the Office of Diversity and Multicultural Affairs, the Center for Faculty Excellence and the College of Arts and Sciences – will still host a microaggression symposium in August.
MORE: Report microaggressions to Penn State administrators
Participants in the THINKposium will
explore language, behaviors, policies and practices that impact the classroom, workplace and educational experiences for students and faculty/staff at Carolina. The discussions and keynote should help them reflect on their own practices, understand the concepts and behaviors that perpetuate oppression of marginalized identities; and be part of facilitated conversations to develop capacity and skill to address the issue within their own units and departments. The program will include a keynote and concurrent workshops focusing on responding and positively disrupting microaggressions in teaching/learning and the workplace.
The keynote speaker for the symposium is Damon Williams, a former University of Wisconsin-Madison diversity chief who now leads programs, training and youth development for the Boys & Girls Clubs of America.
Longtime College Fix readers may recognize Williams' name. In 2011, the night before the Center for Equal Opportunity released a study that found UW-M discriminates against whites and Asians in admissions, Williams told a group of students the center wants to "systematically dial back the work gained from the civil rights era."
MORE: Study says Wisconsin admissions discriminate against whites, Asians
As the Wisconsin State Journal reported, a group of students "disrupted" the center's Madison news conference the next day, "forcing the center's president and a former UW-Madison professor to leave the room."
Here's how Williams characterized his role:
"In no way did we organize them, in no way did we mobilize them, in no way did we incite them," he said in an interview. "However we did inform them, we did reassure them of their purpose and we did support them."
Two years later, UW-M teaching assistant and College Fix writer Jason Morgan announced he would no longer take the diversity training sessions mandated for TAs, saying it forced "political indoctrination" down their throats, called them racists and ordered some of them to violate their religious beliefs.
Unlike Damon Williams, who "sent a gaggle of shouting, sign-waving undergraduates" to raise a ruckus at the center's 2011 press conference, Morgan said he "will not be storming your office or shouting into a megaphone outside your window" to register his disagreement.
Read the university statement, the original microaggression post and the THINKposium page.
MORE: Told he's racist, UW-M teaching assistant rejects more diversity training
MORE: Microaggressions drive UW-M to hire more counselors
h/t Campus Reform
Like The College Fix on Facebook / Follow us on Twitter
IMAGE: pathdoc/Shutterstock