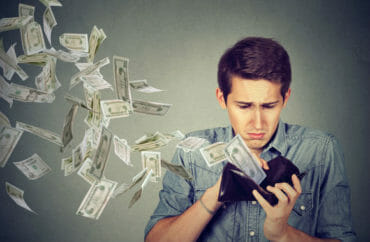 'Antithetical to who we are and what we believe'
A charitable foundation recently withdrew a whopping $1.5 million grant from the University of North Carolina at Chapel Hill, according to media reports. The withdrawal came after it was revealed that the university system had paid an even-larger $2.5 million sum to a charitable trust to maintain a Confederate statute previously on the university's campus.
Late last month the University of North Carolina announced a legal settlement between itself and a local Sons of Confederate Veterans group. That group had sued the university system and the UNC Board of Governors after the school had removed a statue of Confederate veteran "Silent Sam" from its campus. The settlement granted the Confederate group total legal control over the monument, though it barred the group from displaying it in "any of the fourteen counties currently containing a UNC System constituent institution."
Controversially, the settlement also established "a charitable trust to be held independently by a non-party trustee in the amount of $2,500,000," to be used for "certain limited expenses related to the care and preservation of the monument."
That provision has caused a prominent charity foundation to withdraw a major donation to the University of North Carolina at Chapel Hill. WRAL reports that the Andrew W. Mellon Foundation's rescinding of $1.5 million in funds was explicitly in response to the monument trust set up by the legal settlement.
The Mellon grant had been intended to "support a campus-wide educational reckoning focusing on historical truth-telling and confronting the University's entanglements with slavery, Jim Crow segregation, and memorialization of the Confederacy."
From the report:
UNC-Chapel Hill spokeswoman Kate Luck said Thursday evening that the university was "in conversations" with the Mellon Foundation over its concerns about the settlement, but that the university was "not aware of any awarded grants that have been rescinded regarding this issue."

Following WRAL's report on those comments, Mellon spokeswoman Laura Washington said the foundation "disagreed with the university's characterization."

Washington told WRAL Friday that the foundation withdrew the grant in direct response to the $2.5 million fund directed to the Sons of Confederate Veterans to maintain and display the Confederate statue.

"Allocating university funding toward protecting a statue that glorifies the Confederacy, slavery, and white supremacy – whether from public or private sources – runs antithetical to who we are and what we believe as a Foundation," she said via text Friday.
Last month, upon the announcement of the resolution the school and the Confederate group, UNC Board of Governors Chair Randy Ramsey said that the settlement "allows the University to move forward and focus on its core mission of educating students."
(h/t Inside Higher Ed)
MORE: UNC pays $2.5 million to ban Silent Sam monument from any UNC campus
IMAGE: pathdoc / Shutterstock.com
Like The College Fix on Facebook / Follow us on Twitter