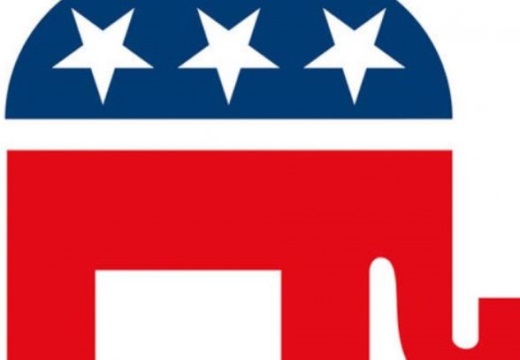 Student government representatives in charge of doling out campus club funding requests at the University of North Carolina – Chapel Hill have decided to slash the amount sought by the College Republicans to bring in two conservative guests speakers this fall, but meanwhile agreed to allocate more money to groups involving anarchists and feminists.
The College Republicans had requested $8,000 to fund speeches this semester by Katie Pavlich, a New York Times bestselling author and editor of the conservative Townhall.com, who was expected to discuss the Second Amendment, as well as a talk by Ann McElhinney, co-producer of the movie "FrackNation" and known as a debunker of environmentalist claims.
Now College Republicans are scrambling to determine how to continue with their plans to bring in the two guest speakers while also preparing to mount a protest at the upcoming student government meeting Tuesday, when the decision by the finance committee will be voted on by the full 41-member student congress.
Two top University of North Carolina – Chapel Hill College Republican leaders, in interviews with The College Fix, expressed outrage over the decision, describing it as an effort to silence conservative voices on campus while also pushing a left-wing agenda.
"They had a lot of groups to fund and didn't feel comfortable funding College Republicans," said 21-year-old junior Peter McClelland, president of the College Republicans at UNC Chapel Hill. "Yet, they funded an anarchist group and liberal women's group more."
College Republicans had requested $8,000 and received an allocation of $3,000, but meanwhile the anarchist group "UNControllables" was tapped to receive $4,000 and the feminists group Siren Womyn Empowerment Magazine is slated to receive about $5,100 this semester, McClelland said.
"So combined, between $9,000 to $10,000 for the far left," he said.
Senior Ben Smith, 21, executive vice chairman of the College Republicans, said he is disappointed but not surprised by the move. He said in 2011, the student congress challenged the effort to bring conservative firebrand Ann Coulter to UNC Chapel Hill.
"They've been openly hostile to our arguments and our ideas," Smith said. "For once I'd like a university that would back the idea of ideological diversity, and not shutting out people they disagree with. I think it's important to have debate on campus."
UNC Student Congress Speaker Connor Brady, responding to a request for comment on the issue by The Fix, had little to say.
"No final vote has been taken on this request," Brady said. "It went through the committee hearing process, as all requests do, and is scheduled for a vote with the full Student Congress next Tuesday."
No other members of the student council responded to further inquiries made by The Fix to address whether or not they will vote in favor of the cut, and whether there's leftist bias among student representatives.
Student finance committee member Connor Winters, in a statement on the Carolina Review Daily website, defended the group's decision. The panel is tasked with doling out the student government fees collected annually – $39 from each of the university's 29,000 students.
"Even though CR funding was cut by $5,000 dollars last night, the amount received was just over $3,000 dollars," Winters wrote. "That isn't nothing, and is actually about 30 percent more than the average amount groups received last night. No discrimination took place, and it is sad to see again that Student Congress can't function around policy actions without devolving to accusations of discrimination and unfair bias. We should be better than this."
Smith, in an interview, countered that since the College Republicans are one of the few conservative groups on campus, and that it strives to add to the intellectual mission of the school by bringing in speakers, those two factors should be taken into account when allocating resources. But, he added, the overall lion's share of similar student fee allocations go toward liberal groups.
"He glosses over the fact that left organizations receive three times as much as right organizations," Smith said.
The university's campus Democrats have yet to seek their fall funding. Most of the other decisions made Tuesday night did not involve politically charged or openly ideological groups, they were clubs that focused on: academic genres such as an Honor Society and economics club; groups focused on issues such as health, philanthropic efforts and athletics; and an a cappella group, law associations, Greek societies and the like. The Persian Cultural Society was allocated $4,300, right about what it asked for, and the Jewish club Hillel, which sought $6,000, is slated to receive $4,000.
Fix contributor Aslinn Scott is a student at CU Boulder.
CLICK HERE to LIKE The College Fix on Facebook / Twitter: @collegefix