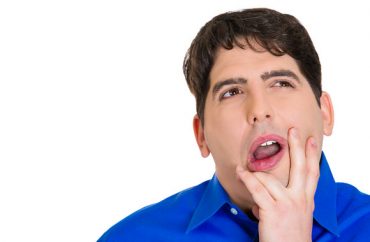 At a virtual event this past Monday, several University of Pennsylvania academics chatted about the prevalence of racial bias in the media.
The discussion "Voice, Representation, and Collective Memory in Mass Media, Digital Media, and Technology" was part of the series "Racism and Anti-Racism in Contemporary America," The Daily Pennsylvanian reports.
Postdoctoral fellow Matthew Miller claimed "the structure of storytelling has created a specific narrative of the Black male," and ignores individuals' specific attributes.
Annenberg School for Communication Dean John Jackson Jr. followed up on that point by claiming people's beliefs about "racial difference and hierarchy" are so "baked into" the media and social media that it's hard to excise them.
"We often only are able to translate racial dynamics into representations that are hard and fast — good guys over here with white hats, and the bad guys over there with black hats on full time," the dean said. The media has been part of creating "racialized violence, racial segregation, [and] racial stereotypes."
MORE: Academics, teachers pounce on the Capitol chaos narrative
Both Miller and Jackson Jr. noted that since networks are "largely controlled by white men," they have substantial influence over what Americans see and hear. Jackson said we "must dismantle" the bias which been "built in, [and] serves powerful constituencies and serves institutional inequalities."
Ironically, this appears to contradict Miller's point about viewing people as individuals rather than part of a racial group. And regarding how the media frames stories, the event began with a discussion of the Derek Chauvin trial, the cop who stands accused of killing George Floyd. The trial is still ongoing, but Daily Pennsylvanian reporter Michelle Hung writes that Floyd died "when Chauvin knelt on his neck for over eight minutes." Further, it seems the media narrative surrounding this event wasn't quite "anti-black" considering it led to sweeping change across the cultural spectrum in just a matter of months.
If a Caucasian bias is so "controlling" of the media racial narrative, how does this explain the difference in narrative between last summer's Black Lives Matter protests ("mostly peaceful") and the January 6 U.S. Capitol demonstrations ("insurrection," "insurgency" )? What about the current alleged rise in anti-Asian hate crimes? The narrative virtually immediately sprung forth that "white supremacy" was responsible (as with the killings of six Asian women in Atlanta), despite evidence to the contrary.
MORE: How media bias, racial narrative ruined one autistic woman's life
IMAGE: pathdoc / Shutterstock.com
Like The College Fix on Facebook / Follow us on Twitter