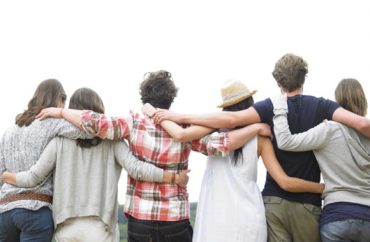 Many universities across the nation are finding ways to help students grapple with the election results (or lack thereof). Both online and virtual events this week include physical and mental offerings for the anxiety impaired.
Virtual events include a "Healing Space for Election Stress" at the University of Connecticut hosted by its Cultural Centers and described online as a "safe space and support regarding the stress and tension of today's political climate."
The University of Virginia's Contemplative Sciences Center and the Department of Religious Studies offers an online guided meditation and open reflection. It's billed as a chance to "process the stress and turmoil of this election season" and learn "to bring open awareness to one's experience during times of uncertainty," according to its website.
As for on campus events, at Bowling Green State University, de-stress events include the Office of Multicultural Affairs' "shred your feelings" experience, during which students can vent on paper then shove it through the school's shredder "to keep their thoughts private," the website states.
The Ohio-based university's Center for Women and Gender Equity is also holding a water balloon de-stress event: "Using washable markers and a sheet, people will be able to write a few words about how they are feeling, and then they can throw a water balloon at their words."
Over at Alma College in Michigan, its Young Democratic Socialists of America campus chapter is hosting a space for students to paint watercolors and make bracelets for students with "election fatigue," its flyer states.
Oberlin College is offering "post-election support for new students" where students can unwind and chat.
Indiana University is holding a post-election "Cocoa and Convo" gathering where students can meet in person and chat about the results in a relaxing and welcoming environment.
And a townhall at Bellevue College "will talk about ways to manage the stress from the election and place our energy in building a stronger community together."
And no slate of college-related offerings would be complete without a drag show. It's On Us and End Rape on Campus is set to co-host a virtual "self care" event with performer Ms. Belle Pepper on Zoom.
"Combining fierce lip syncing, comedy, and consciousness raising, Belle is sure to cleanse your palette (of election week stresses!), whatever your taste may be," according to organizers.
MORE: Colleges de-stress students for finals: therapy horses, coloring, massages
IMAGE: Shutterstock
Like The College Fix on Facebook / Follow us on Twitter