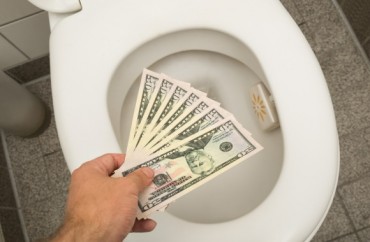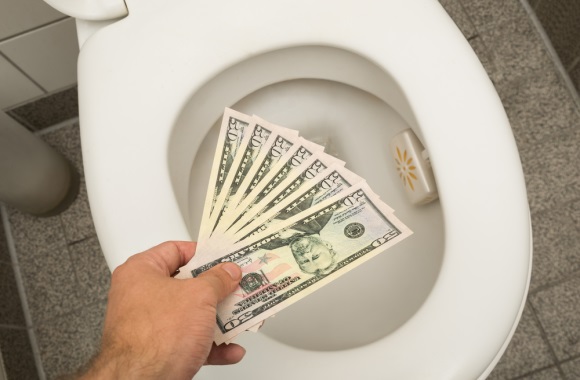 Students threaten 'rent strike' after some forced to pay more than $4,000
In America, the CDC has banned evictions at least through the end of the month, due to the economic carnage on millions of livelihoods caused by government COVID-19 restrictions.
In the U.K., some university students are being forced to pay for campus housing even though they are banned from returning to campus.
The Daily Mail reports that students at University of Manchester, Salford University and Manchester Metropolitan are threatening a "rent strike" after some have been ordered to pay up to £3,000, or more than $4,000, for accommodations they aren't allowed to use.
"Students were set to return to campuses this week after the Christmas holidays but their return has now been delayed by the new national coronavirus lockdown," it reports, repeating a familiar pattern:
In November, University of Manchester students barricaded themselves inside a university building to protest about being forced to carry on paying rent during the November lockdown.

A week previously, Manchester students tore down metal barricades which had been installed around their accommodation. …

Fees are due in the coming weeks for the spring term, despite Prime Minister Boris Johnson announcing another national lockdown that will last until at least mid-February.

The Government's advice is that the majority of students should 'remain where they are' and resume their studies online rather than moving back into university accommodation.
MORE: Salford student union president would like to 'oppress white people'
Prime Minister Boris Johnson said the government will look at "issues to do with the cost of their accommodation … and see what arrangements the universities are making to deal with the reasonable concerns of many, many students," the Manchester Evening Standard reports.
Salford student Frances Woodford said there's been "talk of a rent strike" among first-year residents at Campus Living Villages, which had already locked students out of communal areas before the latest lockdown.
CLV has an "exclusive partnership" with the university, with a £2,000 ($2,700) rent check due next week for most students. It told students it has a "legal obligation" to collect rent regardless of whether they are allowed to return, and directed them to complain "to the university or your students union." Salford told the Daily Mail it would be "making an announcement" about the dispute on Monday.
The University of Manchester responded to the student barricade in November by discounting fall rents by 30 percent and letting students cancel their contracts, but it hasn't specified policy for the next term, whose rents are due Jan. 21.
"Students are said to be demanding no fees for weeks where they've been told not to return to campus," the Daily Mail says.
Similar protests are happening at Manchester Metropolitan University, which has already responded with a promised rent reduction on university-owned properties. The university said it's also asking private accommodations to "consider" reductions for students.
While the newspapers cited rent-related petitions at Salford and MMU, they did not provide links to them.
In better pandemic-related news from the University of Manchester, 104-year-old doctoral student Lucio Chiquito (below) has finished his engineering thesis after a 30-year investigation, Catholic news service Aleteia reports.
The Colombian, who graduated from the School of Mining Engineering in 1941, is now waiting for his panel to be convened so he can defend his thesis.
@jsanchezcristo estás deberían ser las grandes noticias pic.twitter.com/jKz3P579Sq

— wilhen salazar (@wdsochoa) September 25, 2020
MORE: U. Manchester students paint over 'racist' Kipling poem with Angelou
IMAGE: Andrey_Popov / Shutterstock.com
Like The College Fix on Facebook / Follow us on Twitter