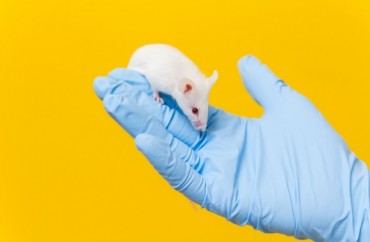 At least two universities have purchased aborted body parts for "research" that includes injecting mice with fetal tissue to "humanize" them, according to invoices and publications of studies that have garnered scrutiny in the wake of an undercover probe into Planned Parenthood.
The two universities – University of Massachusetts and University of Wisconsin – are among at least 11 universities in total that have purchased aborted body parts for various "research," according to videos and purchase orders that have come to light recently as a result of the Center for Medical Progress' probe into the abortion provider's practices.
The University of Massachusetts spent $29,000 on fetal tissue, and used aborted babies' tissues to create "humanized" mice for research, Operation Rescue reports, citing documents, invoices and web research.
Humanized mice allow "tissue and cells harvested from aborted babies to be grown in the mice so that researchers can obtain more human-like responses especially when testing new pharmaceuticals or commercial products," Operation Rescue explained.
Similar studies were conducted at the University of Wisconsin. Media Trackers reports:
Dr. Shannon Kenney and a team made up of mostly UW researchers published a report in 2012 outlining the results of multiple experiments in which human liver and thymus tissue obtained from fetuses between 17 weeks and 20 weeks old were implanted into mice. The human fetal tissue came from ABR in California, the report notes:

"Human fetal thymus and liver tissue of gestational ages 17 weeks to 20 weeks were obtained from Advanced Bioscience Resource…. The recipient mice…[were] implanted with fetal thymus and liver fragments under the recipient kidney capsule after irradiation."

The report was titled "An EBV Mutant with Enhanced BZLF1 Expression Causes Lymphomas with Abortive Lytic EBV Infection in Humanized Mouse Model," and was published in the Journal of Virology.
"Just a few years ago the thought of aborting babies, selling their cadavers, and growing their parts in mice would have sounded like some kind of science fiction horror novel," stated Operation Rescue President Troy Newman.
Earlier this month, CNSNews also reported that the U.S. government made "humanized" mice with tissue from babies 17- to 22-weeks in gestational age in an effort to study new ideas for vaccines and therapies.
So far, the University of Wisconsin and University of Massachusetts are the only two universities found to have used fetal tissue to create humanized mice.
However, several other universities have used aborted baby parts for other types of research.
Those universities include UCLA, Harvard, Temple, Yale, Stanford, Rockefeller University, Johns Hopkins, Colorado State University and UC Berkeley, all cited in undercover videos or listed on purchase orders.
Holly O'Donnell, a fetal tissue buyer for biotech firm StemExpress, named Johns Hopkins, Stanford and Berkeley specifically as buyers in an interview with the Center for Medical Progress. That video exposes Planned Parenthood's practice of selling aborted babies' fetal tissue and body parts to biotech companies, such as StemExpress and Advanced Bioscience Resources, who then supply them to universities.
Center for Medical Progress also linked to numerous purchase reports from both StemExpress and Advanced Bioscience Resources on its website.
Purchase requests for various fetal body parts, including livers, skin, brains, and kidneys, were issued from UCLA, University of Massachusetts, Harvard, Temple, Yale, and the Rockefeller University, documents show.
University of Wisconsin and Colorado State University, both publicly funded, also bought fetal tissue, according to separate reports. The University of Wisconsin purchased from Advanced Bioscience Resources, while Colorado State University contracted with StemExpress.
Despite the videos and purchase orders, Planned Parenthood officials continue to insist they simply donate fetal tissue for medical research and only charge money for transportation and other overhead costs. Some in the organization have even suggested that tissue donation benefits mothers who choose to abort their babies.
"The opportunity to donate fetal tissue has been a source of comfort for many women who have chosen to donate," stated Dawn Laguens, executive vice president of Planned Parenthood.
Dianne Klein, media relations director of the University of California's school system, told The College Fix via email that "the University of California conducts research using fetal tissue that is vital to finding treatments and cures for a wide variety of adult and childhood diseases and medical conditions."
"Its importance to researchers today has not diminished and it is still essential to ensuring that cells and tissues created from stem cells are correct," Klein continued.
Officials at Johns Hopkins and Stanford did not respond to inquiries from The Fix regarding their purchase of aborted babies' body parts.
Since the Center for Medical Progress' revelation of fetal parts trafficking, StemExpress has subsequently cut ties with Planned Parenthood, and pledges to primarily focus on adult blood and tissue procurement. Colorado State University has also pledged to "seek alternatives to aborted fetal tissue sources."
But Media Trackers reports that while "lawmakers in Wisconsin are considering legislation that would ban the use of fetal tissue acquired through an abortion in medical and scientific experiments … University of Wisconsin officials oppose the plan, saying it will shut down revenue-generating research involving fetal tissue."
Like The College Fix on Facebook / Follow us on Twitter
IMAGE: Shutterstock