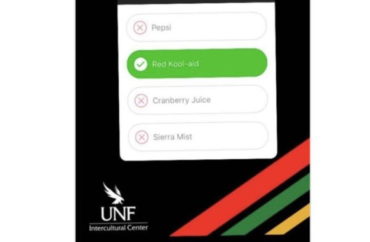 Trivia question was part of Black History Month
University of North Florida campus leaders are apologizing for a Black History Month trivia question on social media that highlighted the fact that black people like red Kool-Aid.
The question prompted anger and protests from students who accused it of being offensive and advancing racial stereotypes.
One of the questions of the themed trivia quiz on Instagram had asked: "What is a popular drink in the African American community?" The choices listed were: "Pepsi, Red Kool-aid, Cranberry Juice or Sierra Mist."
Red Kool-Aid is the correct answer.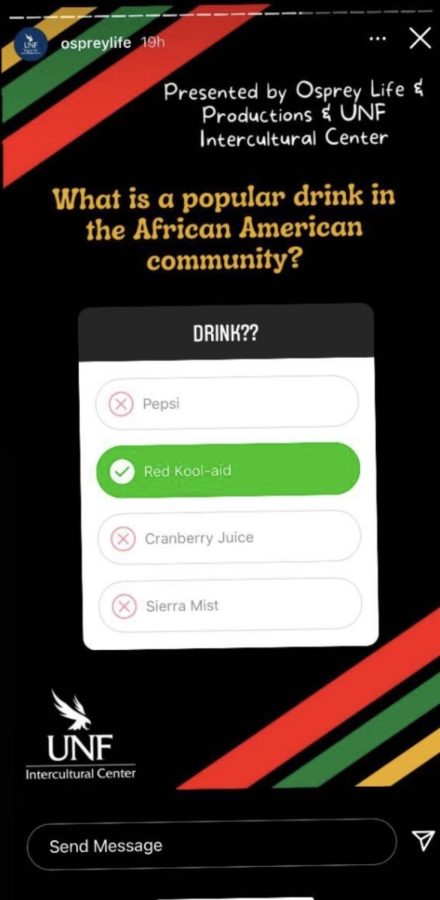 Initially the Office of Diversity and Inclusion sort of defended the question:
"The purpose of the trivia poll shared during Black History Month was to engage students in recognizing diverse aspects of Black/African American culture. The questions were adopted from a pop culture trivia game. While some content may have been viewed as insensitive, we reaffirm our commitment in honoring cultural humility and cultural sensitivity."
It quickly backtracked as more complaints rolled in, reports the Spinnaker student newspaper.
"We apologize. We acknowledge the Black History Month Trivia perpetuated racial stereotypes and caused racial trauma," the office announced. "Our subsequent statement failed to take accountability for the harm we caused. We messed up."
The Spinnaker reports the university recently held a session for students to process their anger and it lasted three hours: "Going around the room, students spoke of their concerns surrounding the trivia itself, feeling unsafe at a predominantly white institution like UNF, feeling unwelcome and uncomfortable in the Intercultural Center and more."
"One student described the trivia as 'unethical' because it bore incredible semblance to 'questions used to tease black kids.' The trivia 'picks at our culture a little bit' and feeds stereotypes, another student said."
The UNF Black Student Union posted on Facebook on Feb. 23 that they are grateful so many in the campus community stood behind them during the controversy.
"The trivia questions were not right and were unacceptable," the group stated. "Although the BSU did not participate in creating the trivia, we apologize that this content was chosen to represent Black History. There is so much more to Black Culture, history, art, and entertainment than what we received earlier in the week."
MORE: Black student complaint about Black History Month menu gets black employees canned
IMAGE: Social media screenshot
Like The College Fix on Facebook / Follow us on Twitter