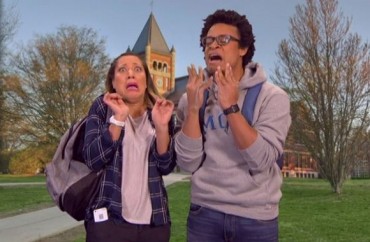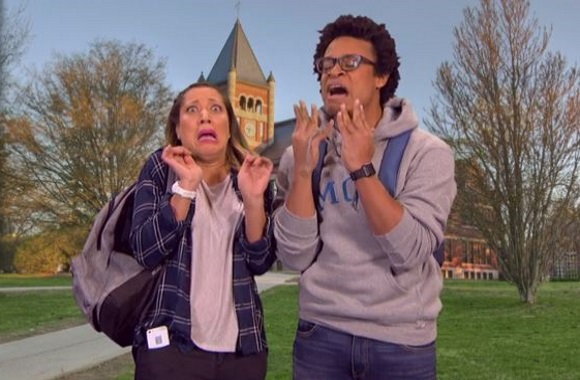 Trigger warning: higher education stupidity
The term "trigger warning" has been used within higher education circles for years to warn sensitive college students that a touchy or controversial subject is set to be discussed.
But now some in academia have decided that even the term "trigger warning" itself should no longer be used because it contains the word "trigger."
The student-staffed Prevention, Advocacy and Resource Center at Brandeis University listed the term as "oppressive" and among those the campus community should avoid.
"The word 'trigger' has connections to guns for many people," the center's website states. "We can give the same heads-up using language less connected to violence."
The center suggests instead of using trigger warning to use terms such as "content note" or "drop in."
But wait, there's more.
The center also advises against using the term "rule of thumb" because the "expression allegedly comes from an old British law allowing men to beat their wives with sticks no wider than their thumb."
Also on the "oppressive" list are the terms "killing it" and "take a stab at."
"If someone is doing well, there are other ways to say so without equating it to murder," the center admonishes.
The list of "oppressive" words also includes so-called "gender exclusive language" such as "you guys," "ladies and gentlemen," "he/she" and "freshman."
Ableist language to be avoided, according to the center, includes crazy, insane, wild, lame and walk-in because they trivialize "the experiences of people living mental health conditions."
Not surprisingly, the list has been roundly mocked and criticized.
"The 'student-centered' resource plays into absolutely every stereotype you might have about hypersensitive, self-preening progressives who are offended by everything but claim to be brave enough to fight for the marginalized," conservative pundit Jason Rantz wrote in an op-ed for Newsweek.
The New York Post reports that U.S. Rep. Elise Stefanik, a co-sponsor of the Campus Free Speech and Restoration Act, called the list "an all-out assault on our First Amendment" and an example of "the far-left cancel culture happening in our schools."
MORE: UMich's IT department told to stop using word 'picnic,' it could 'harm morale'
Like The College Fix on Facebook / Follow us on Twitter