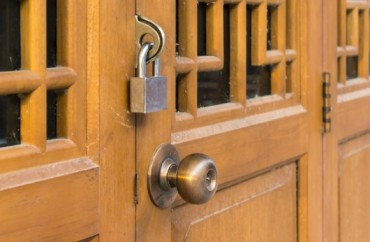 'We are embarrassed by and apologize for the rogue behavior of a former colleague'
Susan Feiner retired as a professor last month, but she was still allowed to teach courses at the University of Southern Maine.
Until now.
The public university has revoked Feiner's teaching privileges for her decision to offer a "pop-up" course for students to protest the nomination of Brett Kavanaugh to the Supreme Court.
The ban applies to all campuses in the University of Maine system, USM President Glenn Cummings wrote in a statement Wednesday, according to the Portland Press Herald.
"We are embarrassed by and apologize for the rogue behavior of a former colleague [who offered] an unauthorized class that advanced her personal political agenda," he said.
Feiner is unapologetic for her decision and claims the university's move will cost it "hundreds of thousands in planned giving," but she's not planning to fight the decision to remove her and admits she evaded proper channels.
Her course had offered students credit for traveling to Washington, D.C., with other demonstrators to urge Republican Sen. Susan Collins to oppose Kavanaugh's confirmation. Collins ended up giving a 44-minute speech on the Senate floor, saying the last-minute sexual assault allegations against Kavanaugh were not backed by credible evidence.
The retired professor is still under investigation for how she was able to advertise the course without getting approval "from the committee of faculty and deans that reviews all pop-up course offerings," the newspaper reports. A spokesperson said the university never hired Feiner to teach the course, which requires a contract between the retired faculty member and the university.
President Cummings said the university could take additional administrative and personnel actions when the investigation concludes.
Feiner has also been rebuked for claiming that she was working at the behest of a university "institute" that organizes pop-up courses:
USM officials said that there is no institute, and that the Frances Perkins Initiative for Social Justice Education is an honorific title given to a grant. A message on the website for the initiative on Wednesday read "this page is temporarily down while the project is being reviewed."
The university system's trustees approved a new policy in March that says employees "should" emphasize that their political "comments or actions are their own, and not those of the system or university unless they have been specifically authorized to speak or act on behalf of a system institution."
MORE: Yale law profs unsure about recommending students for Kavanaugh clerkships
IMAGE: Shutterstock
Like The College Fix on Facebook / Follow us on Twitter