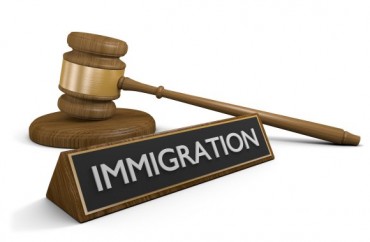 Cap 'does not apply' to students in state illegally, official says
The University of California Board of Regents recently passed a regulation capping the number of out-of-state students permitted at UC colleges, limiting the total number to 18 percent of the student body on most campuses.
Yet that 18 percent cap will not apply to students who are in the country illegally.
The Board of Regents passed the regulation, known as Policy 2109, after California lawmakers threatened to withhold nearly $20 million in public funds if an out-of-state cap was not put in place. Currently out-of-state students constitute 16.5 percent of the UC student body.
The policy, approved May 18, holds that "California residents shall continue to represent a minimum of 82 percent of all undergraduate students" at all colleges whose nonresident population is equal to or less than 18 percent. (Several campuses whose out-of-state percentage exceeds 18 percent will be allowed to maintain that number without exceeding it.)
However, students in the country illegally are exempt from the effects of the 18 percent cap, The College Fix has learned.
"The nonresident undergraduate enrollment percentages in the recently approved policy do not pertain to undocumented students," UC spokeswoman Claire Doan told The College Fix via email
When pressed for clarification, Doan affirmed: "The caps do not apply to undocumented students."
When asked about the number of undocumented students currently enrolled at UC colleges, Doan said: "We estimate there are approximately 3,700 undocumented students (including grad students) in the UC system." The University of California does not inquire about immigration status during the application process, she added.
The new, illegal-immigrant-friendly policy comes several months after the University of California system "vowed to protect the rights of undocumented students" on its campuses, releasing a "statement of principles" outlining the ways in which the University of California will shelter illegals from federal and local law enforcement.
The University of California already offers illegal immigrants perks for studying within the UC system. Illegals under DACA who qualify for California's AB 540 status are eligible for in-state tuition rates (around $15,000 per year) as opposed to out-of-state rates (around $40,000 per year).
"[A]ll members of our community have the right to work, study and live safely without fear at all UC locations," UC president Janet Napolitano has stated.
UC's Undocumented Student Resources office did not return multiple requests for comment from The College Fix.
MORE: Emory University to pay '100 percent' of the financial need of students in country illegally
Like The College Fix on Facebook / Follow us on Twitter
IMAGE: Shutterstock