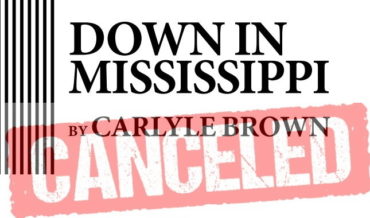 A play at Texas Wesleyan University about the birth of the civil rights movement has been canceled because its use of the n-word.
The play, "Down in Mississippi," was written by Carlyle Brown, a black man who has said he sought to capture the realism of the era in which the play is set.
He has described his play as "a celebration of a movement that gave birth to the Civil Rights Act of 1964 and the Voting Rights Act of 1965."
But Texas Wesleyan University students objected to the opening scene, which includes the repeated use of the n-word, the Dallas Morning News reported:
In the opening scene of Down in Mississippi, a white character calls a Black character the N-word about 13 times and threatens him after learning that he's in the area to help register other Black people to vote.

Texas Wesleyan's Black Student Association shared in an Instagram post on Thursday that many students were "deeply disturbed" that such scenes would be shown on campus.

This "will further hurt Black students and possibly students from other marginalized communities," the organization wrote about the play.

… Carlyle Brown, the playwright, noted that the word's use in the play was to maintain historical accuracy and to be provocative.
The Black Student Association, in its Instagram post, noted that "Many students who identify as BIPOC on our campus have expressed extreme concerns and are deeply disturbed that this scene will be shown on our campus."
After a 90-minute campus discussion Sept. 29 among school and theater officials, the playwright and students, the university decided not to mount the production, the Rambler student newspaper reported.
"The main concern the students voiced was the 'triggering' effect of using the racially explicit word, which is repeated 11 separate times throughout the play, and how it can cause trauma to the black students in the audience," the student newspaper reported.
Although the play was canceled, the university's board Chairman Glenn Lewis, who is also black, told students "You don't learn anything new until you get out of your comfort zone, and I think that is what Mr. Brown intended for this play to do," the Dallas Morning News reported.
MORE: Check out The College Fix's Campus Cancel Culture Database
Like The College Fix on Facebook / Follow us on Twitter