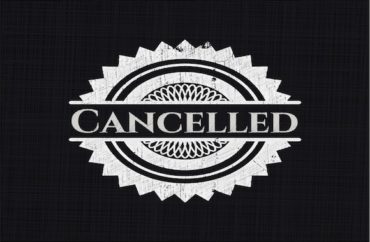 School brings in diversity specialist from California
A Catholic university recently cancelled classes for the day in order to address the alleged problem of racism on its campus, with the school also bringing in a professor from California "who focuses on diversity and inclusion" in order to speak to the students this week.
The University of St. Thomas, a Catholic school in St. Paul, Minnesota, gave students the day off of classwork as part of its plan to "[take] action after a racist message was recently written on a student's door," KSTP reports.
In lieu of classes, the university "came together for a school wide-meeting to address bigotry and hate speech." The event was attended by "thousands," according to the school's website.
That event "represented a visible kickoff to the university's commitment to combat racism throughout the St. Thomas community," the school reported. Attendees were given buttons with the slogan "Racism Stops With Me" printed on them.
According to KSTP, "A professor from California who focuses on diversity and inclusion was brought in to speak this week to students and faculty. Through a series of three meetings, students expressed their concerns and learned about issues surrounding race. Faculty met to discuss a plan to make changes."
Dale Allender, PhD, of California State University, Sacramento, helped those gathered, begin that process on Wednesday, providing learning and perspective on the issue of racism from geopolitical, technological and neural biological contexts. Allender – after speaking with some 50 students on Tuesday – also relayed many of their concerns moving forward:

– The campus' issues of colorblind racism;
– The potential loss of international students' voices;
– The need to increase diversity;
– Reinforcing the idea this is a long-term, ongoing effort;
– The need for transparency;
– Representation for the transgender community;
– And the idea that oppression is a relevant topic in all academic disciplines.

"I want to close by offering you students a protocol to consider as you're marching toward this very important moment," Allender said, pointing to mindfulness, security, documentation, negotiation and dissemination as crucial to the ongoing process of evolving as a community to becoming more diverse, inclusive and equitable. "I don't know any other campus that said, 'Let's shut it all down and have a teach-in. We can have a sit-in as long as that gets us to a teach-in.' Please continue to do that."
Students at the University of St. Thomas staged a sit-in protest late last month over racial issues there. At that event, "speakers underscored the difficulties of being a person of color at a predominantly white institution, called for substantial action toward systematic change throughout all levels of the university, and highlighted the collective responsibility of every St. Thomas community member to commit to changing themselves and the university's culture."
Read the news report here, and the university's report here.
MORE: Professors cancel classes for teach-in on racism, climate change
IMAGE: ESB Basic / Shutterstock.com
Like The College Fix on Facebook / Follow us on Twitter