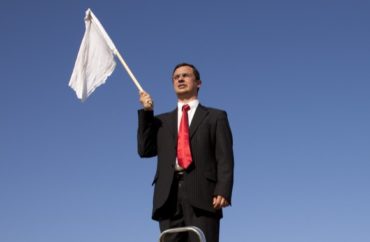 It's scheduling 'mediation' with him
Stockton University charged a doctoral student with six code violations for using an image of President Trump as his Zoom background during class and writing a Facebook post that criticized some classmates and alluded to a founding father.
The New Jersey taxpayer-funded institution backed off five of the charges after Robert Dailyda responded through the Foundation for Individual Rights in Education. But Stockton still insisted that Dailyda's Facebook post, which paraphrased Patrick Henry's speech about fighting to the death for liberty, constituted "disruptive behavior," prompting a second warning letter from FIRE.
Now that final charge is gone, according to a Tuesday letter to Dailyda from Craig Stambaugh, assistant vice president for student affairs, engagement and community development.
Stambaugh doesn't explain what convinced the university to reverse course for a second time. The letter recounts that he spoke with Dailyda "about resolution of this matter," and says the university will "schedule a mediation to address the concerns that were the basis of the charge regarding your Facebook post."
If he wants to re-enroll in the doctoral program, from which he withdrew while still facing all six charges, Dailyda must consult the interim director of admissions for "guidance on the process to rescind your recent withdrawal," Stambaugh wrote. The letter doesn't say whether mediation is required in order to re-enroll.
MORE: Stockton prosecutes student for using Trump as Zoom background
The administrator said he'll share Dailyda's "concerns and suggestions about the Campus Hearing Board process" with Vice President for Student Affairs Christopher Catching.
Stambaugh said the university "remains committed to providing an environment that permits and protects freedom of expression," which is formalized in Policy I-55.
A spokesperson for FIRE told The College Fix that Dailyda had "raised concerns with the administration as to how he was treated, and the mediation is for the admin to go over those concerns to help ensure something like this doesn't happen again."
"Stockton finally did the right thing — but it shouldn't take action from FIRE and negative publicity to get a public institution to uphold students' First Amendment rights," Zach Greenberg, program officer in FIRE's Individual Rights Defense Program and author of the warning letters, said in a press release Wednesday.
Dailyda echoed that sentiment in the press release, saying he was "appalled that it required me to take the steps to enlist FIRE to assist me in overcoming these unjust charges." He said others had "reached out to me in this process who don't have the wherewithal to push back in their own cases."
Read the Stockton letter and FIRE release.
MORE: Paraphrasing Patrick Henry constitutes 'disruptive behavior'
IMAGE: Helder Almeida/Shutterstock
Like The College Fix on Facebook / Follow us on Twitter