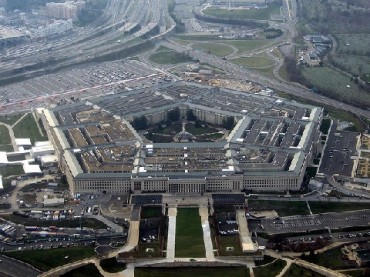 Wayne State University has been awarded a $684,000 grant from the Department of Defense to research why black men have a much higher risk of developing prostate cancer than white men.
While some prominent politicians – including Oklahoma Republican Sen. Tom Coburn – have often criticized how the military spends millions of dollars on scientific research, officials at the Detroit, Michigan-based public research university defended the grant in emails to The College Fix.
Campus spokesman Matt Lockwood said funding for breast and prostate cancer research is necessary because these diseases "affect many veterans and military personnel, and the Department of Defense is committed to research that will help diagnose, prevent, and treat these conditions."
Lockwood added the research initiatives are done not only "for the benefit of the warfighter," but also for the benefit of the American public.
Dr. Cathryn Bock, associate professor of oncology at Wayne State University and one of the researchers for this project, also defended the grant in an email to The College Fix.
"Identifying risk factors and survivorship factors in a higher risk group such as African American allows for greater impact on the disease overall when these factors are addressed through interventions including screening and treatment," she stated.
On average, Wayne State University receives approximately $150 million per year in research funding from federal agencies such as the Department of Defense, the National Institutes of Health, and the National Science Foundation, its officials said.
Roughly 2 percent of the Department of Defense's $530 billion annual budget, which represents 20 percent of the entire annual federal budget, is earmarked for science and medical research, The Washington Post reports.
Why the military spends any money at all on science and medical research has long been a topic of debate among some lawmakers.
Sen. Coburn, in his "Department of Everything" report, outlines what he contends is waste and abuse in the defense department, specifically when it comes to medical research into the causes of diseases and their possible cures – which "do not seem obvious missions for the United States military."
Over the years, the report states, "well-intended politicians in Congress have steered billions of dollars from DoD's budget to non-defense related medical research already receiving the attention of other government health agencies." In effect, the work of the DoD in funding research projects is duplicated by other agencies, without oversight or accountability.
The practical results of these initiatives are that "fewer resources are available for DoD to address those specific health challenges facing members of the armed forces for which no other agencies are focused," according to Sen. Coburn's report.
"It's a classic story of lobbyists and Washington politicians exploiting good intentions and budget controls to steer money towards their favored causes regardless of impact," the report states.
But Lockwood argued such federal grants are "applied for and are peer-reviewed," and that those who review and approve these grants "must uphold the highest standards of conduct to ensure the credibility of the programs and the processes" for these funds from the federal government.
The nearly $700,000 grant for Wayne State will study why "African American men have a 60 percent higher risk of developing prostate cancer than European American men, and a 2.4 times higher risk of dying from the disease," according to university officials. "Researchers (will) explore the genetic and epigenetic factors – factors that interact with genes – that might contribute to this racial/ethnic disparity in prostate cancer risk and progression."
College Fix contributor Andrew Desiderio is a student at The George Washington University.
Like The College Fix on Facebook / Follow us on Twitter