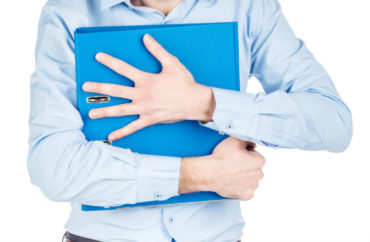 Even though it knew he had 'serious underlying health conditions'
Months after his suspension by the hand of a single Title IX investigator, a student accused of sexual assault stumbled upon terrifying news that he was possibly exposed to HIV.
"John Doe" asked a federal judge Friday to compel Indiana Wesleyan University to contact his accuser to verify "the truth of her assertion" – hidden from him during the proceeding – that she was HIV-positive.
Owing to his "serious underlying health conditions," John has been "quarantined at home with his family for weeks now" to avoid a life-threatening coronavirus infection, according to the emergency motion for a temporary restraining order. That's why he initially chose not to go out and get tested for HIV.
John's Title IX discrimination lawsuit claims that the decision to suspend him was made in "less than seven days," with no hearing or opportunity to question his accuser or appeal the finding.
He alleges that the Christian university assumed "Jane Roe" did not consent to their sexual activity solely because he admitted to having a sexual relationship with her.
Dean of Students Andrew Parker (below), who served as the investigator, routinely sides with accusers, and the university "created a campus culture that views all men as potential predators," enforcing "discriminatory rules and policies" on them, John claims.
MORE: IWU judged John a rapist based on premarital sex, he claims
The case docket shows that the parties held a teleconference with Judge Holly Ann Brady on Tuesday. John agreed to withdraw his motion as moot, having taken an HIV test since he filed the motion Friday.
He agreed to either file a response to the university's motion to dismiss or amend his complaint by Wednesday. A "motion hearing" scheduled for April 22 has also been moved back to June 18, according to the docket.
Ashe Schow at The Daily Wire confirmed that John left quarantine to get tested Monday night, despite his elevated risk for COVID-19 complications. It was negative, "calling into question the veracity of his accuser's claims," Schow noted.
Failure to investigate her claim 'shocks the conscience'
The university's failure to tell John that his accuser claimed to be HIV-positive deprived him of four months of potential treatment for HIV, illustrating again its gender bias against him, Friday's motion says.
Following the court's expedited discovery order, the university dumped a load of documents on John that included an "IWU Incident Reporting Form" submitted Dec. 11 by Anneke Stasson, associate professor of humanities and history.
Stasson (left) said Jane had requested "incomplete grades" for the semester, citing her belief that "she had been raped" and that she had subsequently tested positive for HIV. "It makes me really worried to think that the guy who gave her HIV is still on this campus," Stasson wrote, assuming her alleged assailant infected her.
Dean of Students Parker reviewed the reporting form and "modified" it the next day, specifying in a note on the document that he did not consider Jane's HIV claim during his investigation. He neglected to share this medically relevant claim with John that same day, Dec. 12, when Parker made the decision to suspend him.
This was despite knowing that "John already suffered from a serious medical condition that was causing him seizures," the motion says: "In fact, it appears that IWU never investigated Jane's assertion that she had [an] STD, a failure that shocks the conscience."
John's counsel Susan Stone contacted the university's outside counsel Amanda Shelby April 1 seeking "discovery requests," according to an email thread in the court record. Shelby responded 19 hours later, saying that IWU was not obligated to respond "until 30 days from the date of service."
Fifteen minutes after that, Stone raised a "pressing health concern" – that Jane may have given John HIV. "We are hoping to avoid having him and his family risk getting COVID from a hospital visit to get tested for HIV," Stone wrote:
To do that, IWU must ask [redacted] to come clean. If she has HIV, [redacted] must get tested immediately. This is a serious health concern. Right now, for the sake of health, we hope [redacted] was lying to gain an accommodation, sympathy or to boost her case. We can all address those ramifications in due course. For now, we must discover the truth to assess next steps.
Shelby was unmoved. "I understand Doe's concern with going to a health care provider in the midst of a pandemic and stay at home orders," the counsel wrote: "Now, though, there are tests one can order online, take at home, and send in for analysis."
John's motion says this response shows the university "recklessly downplaying" the urgency of the situation facing John during a "global health crisis," and presenting a solution that is "quite literally" life-threatening: "every day is a day that John should be taking appropriate HIV medication if he is indeed HIV-positive."
MORE: Christian colleges oppose Title IX due process reform as 'barrier' to truth
'Callous and deliberate indifference' to John's health, Jane's credibility
John was already likely to succeed on his Title IX, "basic fairness" and breach-of-contract claims, the motion says.
This outcome "is even more certain now that it is clear that IWU deliberately covered up a matter of potential life and death in order to ensure the outcome it wanted in John's case," his suspension:
John did not just endure a biased and inquisitorial process that was driven by pressure to show results in sexual assault investigations, denied the chance to present a case, cross-examine witnesses, and full appeal rights. IWU was so determined to believe Jane and not John that it covered up Jane's explosive accusation that she had HIV, did nothing to investigate it and nothing to warn John that he might be at risk, even though IWU knew John had a serious medical condition. IWU never tried to determine whether Jane's assertion might be false and how that might reflect on Jane's credibility.
He has more than met his burden to show "irreparable harm" in order to compel the university to confront Jane about her accusation and verify the truth, the motion says.
Its failure to inform John of her allegation, despite the university knowing of his medical situation, exemplifies "bad faith" since the institution did not "direct him to be tested and begin treatment."
He highlighted that IWU "chose to recklessly bury the statement [by Stasson] in the midst of a lengthy document production" rather than tell him Jane claimed to be HIV-positive: Without his counsel's "diligence," he may not have known of his potential infection "until too late."
Telling John to request an online HIV test and wait for the results "is offensive and insensitive, particularly when this dilemma was created by IWU's callous and deliberate indifference," the filing says.
Indiana Wesleyan University hid rape accuser's HIV claim from accused student for nearly four months by The College Fix on Scribd
'Particularly bizarre' argument that Jane might not have HIV documentation
The Christian university's Monday response sought to neutralize John's plea to consider his health by saying his argument "borders on frivolous."
The court has no "personal jurisdiction" over Jane, who is not a party to the litigation, making John's motion "impermissibly overbroad … the Court cannot issue an order obligating her to do anything," the university argues.
It denied that John's claim about the university hiding Jane's HIV allegation was related to his gender-bias claim, and went so far as to say he has suffered "no irreparable injury that this Court can redress."
The harm has already come to John if he has HIV, according to the university. It referred him and the court to an "FDA-approved Home HIV Test" that he can order online, which gives "reliable results" within 20 minutes. (The university does not mention the time that the quarantined John would have to wait for home delivery of the physical swab test.)
Fulfilling John's demand could endanger Jane as well, IWU said: "to the extent Roe does not already have medical documentation concerning her current HIV status, IWU would be asking her to bear the same risk that Doe fears," which is "breaking quarantine."
Her medical documents are protected by physician-patient privilege in any case, the filing continues.
IWU's argument that Jane "might not have this medical info is particularly bizarre," Brooklyn College Prof. KC Johnson, who chronicles Title IX litigation, wrote in a tweet on the university's response.
"If, in fact, she wasn't tested, that would mean she lied on a critical matter when filing her complaint," he said.
IWU press contacts Kate Lyons and Scott Todd did not respond to phone and email queries from The College Fix.
Indiana Wesleyan University deflects blame for hiding accuser's HIV claim from accused student until he sue… by The College Fix on Scribd
MORE: Facing Title IX probe, Christian college lets pregnant students stay in dorms
IMAGE: NEstudio/Shutterstock
Like The College Fix on Facebook / Follow us on Twitter