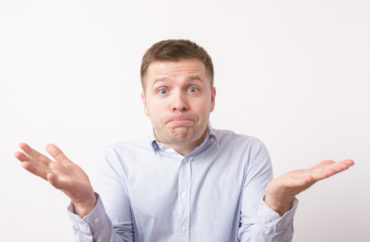 White males are considered the top-of-the-heap boogymen among contemporary academics, and a college lecturer is adding yet another notch to that, er, distinction.
Writing in the Huffington Post, University of South Wales' Richard Stokoe claims something dubbed the "White Male Effect" causes that demographic to "disobey warnings in a crisis far more than any other."
Stokoe, who teaches about "planning for disasters, civil contingencies and strategic leadership," links to a 2011 study which asserts white men's "privileged position" gives them a "low perception of risks." Researchers Anna Olofsson and Saman Rashid note a better term for the phenomenon might be the "Societal Inequality Effect" as "ethnicity serves as a marker of inequality and discrimination."
Mr. Stokoe contends white guys have a "greater distrust of officialdom and experts, believe more in their own instincts to be right over anyone else's and, have a higher tendency to not do what they are told even if it is for their own good or the good of others."
He adds: They think they're "invincible and immortal." This translates into them "costing lives" by refusing to stay put during the coronavirus pandemic. They're the virus's "ally," so to speak.
This White Male Effect will also almost certainly have played a part in how slowly the UK and the US responded to the emerging pandemic. Both the Johnson and Trump administrations have also turned to older white male experts for how to manage this crisis — the notable exceptions being Jenny Harries and Yvonne Doyle.

This White Male Effect is caused primarily by the education system and society as a whole, which encourages white men to believe in their own superiority.

The longer a white man lives in Western society, the longer he is exposed to subtle influences that tell him he knows best. He has a higher opinion of himself, a determination to assert dominance over others and a fear of other groups, such as younger people or women, undermining his authority.
Stokoe claims it'll be tough "to rein in the older white man without some form of martial law."
And besides virus experts, he continues, the best and brightest — sans white men, natch — in fields such as disaster management and behavioral economics must be brought in to resolve, before it's "too late," the dreaded White Male Effect.
MORE: New at the University of Kansas: 'Angry White Male Studies'
MORE: Prof says she felt raped by white male student's paper touting men's rights
IMAGE: Koldunova Anna / Shutterstock.com
Like The College Fix on Facebook / Follow us on Twitter