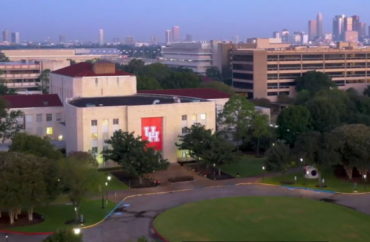 The University of Houston has amended its anti-discrimination policy to settle a lawsuit filed by three students who hold a wide range of conservative views.
The three students agree with pro-life causes, strong border protections, the Second Amendment, and Israel's right to self defense, according to the lawsuit, filed in late February.
But under the public university's anti-discrimination policy, enacted in December, discrimination or harassment was defined as including "negative stereotyping," "threatening, intimidating or hostile acts," and "denigrating jokes."
The students feared their beliefs would be considered "harassment" under the policy if left-leaning students or others found conservative views "humiliating," "abusive," "threatening," "denigrating," "averse" or "intimidating," especially if such views were shared passionately and repeatedly, according to their lawsuit.
Under the settlement, reached June 10, the university's policy no longer defines harassment as creating an "intimidating, hostile, or offensive educational environment."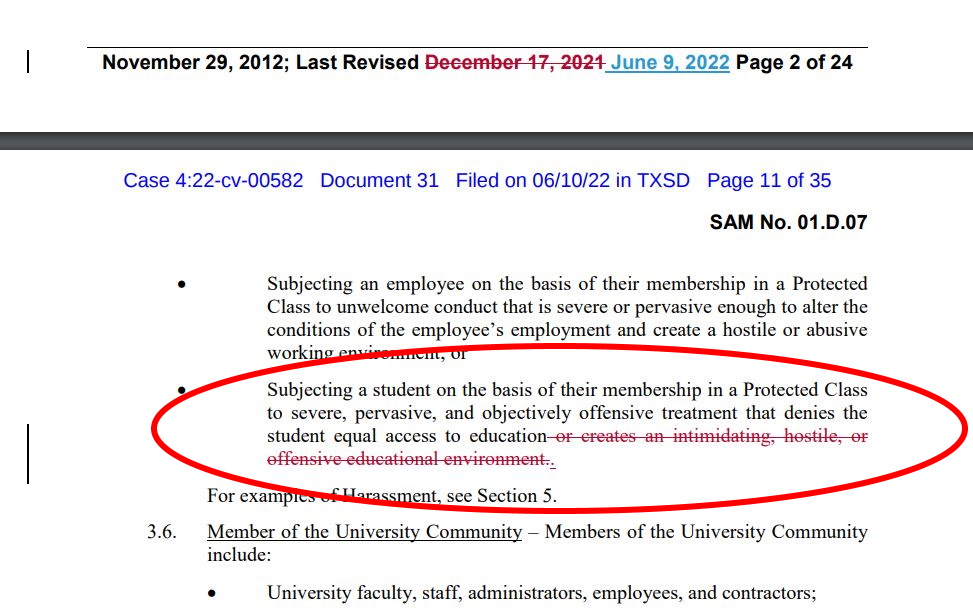 The lawsuit was filed on behalf of the students by Speech First, a nonprofit committed to protecting free speech on college campuses.
"This is a huge win for the First Amendment," said Speech First's Executive Director Cherise Trump in a news release. "It sends a message to the University of Houston and other universities that they will be held accountable if they enact unconstitutional policies on campus."
"… This means that the university cannot restrict a student's speech unless it is so 'severe, pervasive, and objectively offensive' as to deny a student an equal access to education. In addition to changing its policy, the University of Houston will pay Speech First fees in the amount of $30,000."
UH told the Texas Tribune that officials have come to an "amicable" agreement and consider the matter resolved.
"As a result of our discussions, a revised anti-discrimination policy has been adopted," Chris Stipes, director of UH media relations, said in a statement. "The UH System remains committed to protecting the constitutional rights of our students and employees."
Writing for Reason, University of Virginia student Emma Camp argued that overturning "bad harassment policies makes universities better for all students."
"Real acts of unlawful harassment can still be sanctioned while allowing students of all political stripes to debate and express themselves. While Speech First represented a group of conservative students, it is worth noting that speech-chilling anti-harassment policies have also frequently targeted left-wing groups—often pro-Palestine organizations accused of antisemitism," Camp wrote.
"Universities cannot expect to be places of learning and intellectual exploration if students are implicitly threatened with investigation and punishment for speaking about their unpopular beliefs."
MORE: Conservative UHouston students, afraid to share views under new 'anti-discrimination' policy, file lawsuit
IMAGE: YouTube screenshot
Like The College Fix on Facebook / Follow us on Twitter