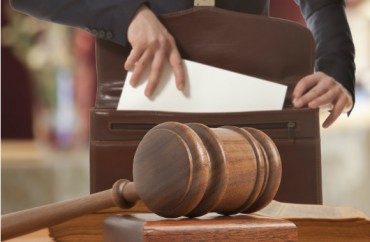 The University of Illinois has recently settled out of court with a student journalist who filed a lawsuit alleging that the implementation of a no-contact order against him was antithetical to the free press liberties enshrined in the First Amendment.
The lawsuit was filed earlier this year in response to events that transpired after an on-campus rally in November 2017 as members of the campus community held an anti-Trump rally.
Then-undergraduate students and members of the University of Illinois' Turning Point USA chapter Blair Nelson, Joel Valdez and Andrew Minik attended in support of President Trump.
During the rally, PhD candidate and instructor Tariq Khan spoke and at one point shouted "f*ck Donald Trump and f*ck you guys." Khan purportedly shouted that toward the student members of Turning Point USA. According to video of the incident, Khan also called them snowflakes and threatened to "tear down" one of their fliers.
Valdez replied "no one is scared of you, old man. Don't you have kids to look after?" Khan ostensibly perceived this statement as a terroristic threat toward his family and confronted the students.
"Are you threatening my kids? …Threaten my kids again," Khan said before grabbing Valdez's cell phone and eventually throwing it to the ground, the video shows.
Khan was later arrested by university police and charged with criminal damage to property. Upon completion of a second-chance program, the charge was dismissed.
Meanwhile, Assistant Dean of Students Rony Die issued no-contact orders between Khan and Nelson, Valdez and Minik. The orders were to remain in effect until the students graduated.
According to the News-Gazette, "Nelson was initially joined by Minik and Valdez in suing the UI last year, but the latter's complaints were dismissed earlier this year because they're no longer students at the UI."
But Nelson is now a junior, and earlier this year Khan made several accusations that Nelson had violated the no-contact order, including by recording him at a protest that took place at the State Farm Center. These accusations, which resulted in a disciplinary hearing for Nelson, are what ultimately prompted the free speech lawsuit.
According to Nelson's own March 2019 opinion editorial featured in Campus Reform, the no-contact order had inculcated a sense of fear within him.
"The decision by the university to implement a no-contact order has forced me to stop attending protests and reporting in fear of being dismissed from the university," Nelson wrote. "I have not attended a protest since the lawsuit was filed. Every day, when I walk around campus, I fear to encounter Khan."
The settlement states, "Solely as a way to settle the action, and not as an admission of any wrongdoing, Nelson agrees that, while he is a student at the University, and for so long as Khan is subject to similar restrictions, he will agree to have no contact with Khan…."
According to the News-Gazette, the no-contact order agreed upon by Nelson in the settlement does not restrict recording of Khan, provided it is "inadvertent" and at a public event.
Neither Nelson nor Nelson's attorney could be reached for comment.
Under the terms of the settlement, a redacted copy of which was published by the News-Gazette after it obtained it through an open-records request, neither university officials nor Nelson admit any wrongdoing. Rather, it seeks to ameliorate the situation and prevent either side from incurring more legal expenses.
However, the settlement states, "Nelson agrees this … constitutes a lawful, enforceable agreement and does not violate his constitutional rights or any other rights."
However, a countersuit by Khan against the three he engaged with at the 2017 protest is ongoing, the News-Gazette reports. Khan seeks roughly $50,000 in damages for hate crimes and "intentional infliction of emotional distress."
MORE: University of Illinois uses bias policies to silence conservative students: lawsuit
IMAGE: Shutterstock
Like The College Fix on Facebook / Follow us on Twitter