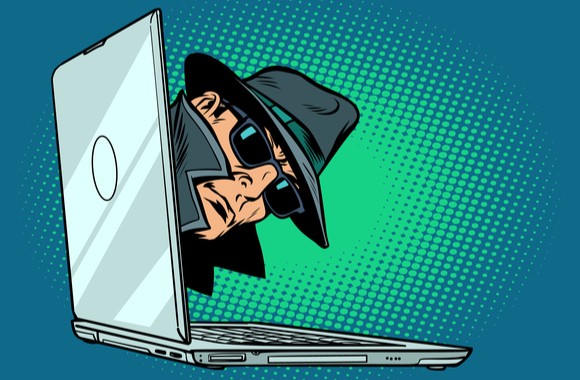 Student journalist slapped with no-contact order for accurate reporting
Chief Illiniwek was dethroned by the University of Illinois 12 years ago, but some students want the public university to reinstate its controversial Native American mascot.
Other students want to keep the chief in the past, and they have a powerful ally: the Bias Assessment Response Team.
A federal lawsuit filed Thursday against UI says the bias team has been weaponized by students to investigate and punish their fellow classmates who want to bring back the mascot or hold other unpopular views, such as support for Israel.
Speech First also said UI unconstitutionally prevents students from pamphleting for non-campus political candidates and chills their speech with a no-contact policy.
The nonprofit membership association is representing four anonymous UI students who are "suffering concrete injuries" because of four campus policies that allegedly violate their First and Fourteenth Amendment rights.
It's seeking preliminary relief during the litigation and permanent injunctions against enforcement of the policies: prior approval for flyers related to non-campus elections; "bias-motivated" investigations by the bias team and university housing officials; and the no-contact directive, which Speech First describes as an "on-campus restraining order."
The no-contact policy may draw the interest of media defense organizations: According to Speech First, it was used against a student journalist for his reporting.
The lengthy list of defendants includes University of Illinois President Tim Killeen, Chancellor Robert Jones, Vice Chancellor of Student Affairs Danita Brown, and Director of the Office for Student Conflict Resolution Justin Brown.
"The University of Illinois is deeply committed to the core values of free speech and free expression and to the open exchange of competing ideas and perspectives," spokesperson Chris Harris told The College Fix in a written statement. He said it hasn't received "official notice" of the lawsuit, but it will "respond appropriately" when it reviews the litigation.
Speech First declined to make available any of its UI members to The Fix for an interview, saying it "can't provide any information" about its members for "litigation purposes."
'Quite literally' a 'speech police'
According to University of Illinois policy, students are prohibited from posting and distributing "leaflets, handbills, and any other types of materials" concerning non-campus elections without "prior approval" from administrators.
Speech First claims the university has not published "criteria to govern" whether approval will be given to inquiring students. The administration has "no compelling interest" to impose such a restraint on political speech, nor could it narrowly tailor a restraint to make it compelling, the suit says.
Not only does the policy chill speech, but students found guilty of violations can face two kinds of disciplinary action of varying severity, the group argues.
Besides reprimand and suspension, students may suffer "educational" sanctions such as "mandated service to the community" and restrictions on their participation in campus activities.
MORE: Judge speculates U. Texas harassment policy could ban Texas A&M rivalry
Further, the university cracks down on "Bias-Motivated" speech, some of which is "fully protected" by the First Amendment and not subject to regulation by administrators.
The bias team defines such incidents as "actions or expressions that are motivated, at least in part, by prejudice against or hostility toward" a person or group because of a long list of characteristics, including age, race and gender identity.
The lawsuit claims the bias team is inherently punitive because it's housed with the Office for Student Conflict Resolution, sharing the same phone number "and many of the same personnel."
Its punitive nature is even more obvious because law enforcement serves on the team, including Det. Rachael Ahart of campus police. This makes the team "quite literally" a "speech police."
Speech First lawsuit against University of Illinois bias policies by The College Fix on Scribd
University's file on pro-Israel student shows meeting with bias team
The bias team "strongly" encourages students to report incidents and has the power to discipline students and report incident details on their permanent record.
One Speech First member who had been reported for "bias," due to involvement with a pro-Israel campus group, learned this from an academic advisor. The advisor said he could "see from the student's files that the student had met with someone from the BART," and that "the student had not been 'behaving' that semester."
Speech First claims that such reports discourage students from joining organizations or "otherwise expressing support for Israel."
MORE: U. Texas bans 'rude' and 'insensitive' speech, gets sued
Pro-Chief Illiniwek students are regularly reported for hosting events in support of the mascot or continuing to dress as him at various sporting events, according to the suit. The bias team "actively encourages" reports against these students.
Students who live on campus must navigate another set of speech-chilling rules, which include "general guidelines of good citizenship and behavior." Students reported for bias-motivated incidents can be "forced to change dormitories" or even lose their campus housing, according to the suit.
Students have been reported for displaying a Confederate flag in a residence hall window, making "microaggressive comments" regarding race and ethnicity, and hanging a Chief Illiniwek poster on the student's door.
Administrator advised student journalist to 'not write' about complainant again
University disciplinary officers have "limitless power" to "enforce student behavior standards" through no-contact directives, Speech First argues.
Unlike such directives in the legal system, these can be issued for nonthreatening conduct. They limit a student's "freedom of movement and speech" by preventing oral, written, or third-party communication with the student who filed the complaint.
Students hit with these orders can be prohibited from taking "deliberate nonverbal acts" intended to provoke, and required to "leave the vicinity if they encounter" the reporting party, even off campus.
These indefinite directives last until the student graduates, unless told otherwise, and a student can be dismissed from the university for violating them. Speech doesn't have to occur on campus for a student to be reported and subject to these restrictions, according to the suit.
One such incident entangled a student journalist. Graduate student Tariq Khan obtained a no-contact directive against Andrew Minik in 2017 for an article Minik wrote for conservative student publication Campus Reform.
MORE: After getting sued, UMich promises it won't punish 'legitimate' speech
The article shared video of Khan shouting at students at an "anti-Trump" rally and breaking a student's phone. Khan was also arrested. Though Minik was not at the event, the university told him that "if he wanted 'the situation to improve' he should "not write about [Khan] anymore," Speech First said.
The testimonials by Speech First's anonymous members highlight how their views put them at increased risk of investigation for bias-motivated speech.
They identify as "classical liberal," libertarian and conservative; oppose abortion, support President Trump, believe in traditional marriage, support Israel; and generally hold views outside of the mainstream at the University of Illinois.
The suit is Speech First's third overall and the first since December, when it went after similar policies at the University of Texas.
The federal judge overseeing that case declined to issue a preliminary junction at a March hearing, saying he would instead rule on whether Speech First has legal standing on behalf of its anonymous UT members.
Its first lawsuit, against the University of Michigan, has not gone well. Last summer a federal judge said the public university's bias response team doesn't have "a lot of teeth" and rejected a preliminary injunction.
MORE: Trump voters at risk from UMich bias response team
IMAGE: rogistok/Shutterstock
Like The College Fix on Facebook / Follow us on Twitter