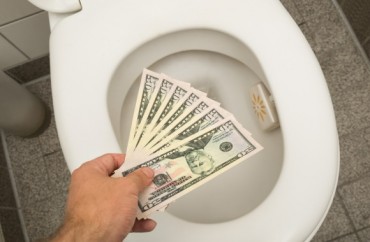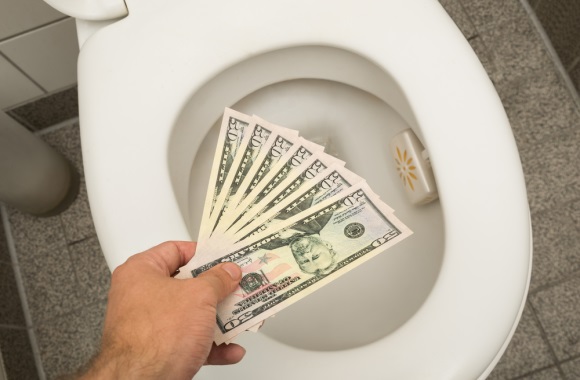 'Must be available for consultation, if needed'
Add this to economist Mark Perry's running list of taxpayer spending on the diversity-industrial complex, whose tangible benefits are far from clear.
The University of Iowa's associate vice president for diversity, equity and inclusion started his job at the end of June. He quit after six weeks because "it is not the right fit for me at this time."
He'll continuing earning $224,000 a year and doesn't have to give back $25,000 in moving expenses – which were contingent on him staying a year – while doing practically nothing.
The Gazette reported in late August that TaJuan Wilson gets to telecommute for his new "special assignment" at the university and is allowed to "job search during working hours," per his settlement agreement with the university. (It prevents him from suing.)
He'll also be paid for "accrued but unused vacation" and can use up to $7,500 "to attend professional development conferences while still a university employee."
Wilson's new gig at the university is to help the head of external relations with "initiatives that support the university's work to become a more inclusive and equitable campus." It sounds like the mafia guy who gets paid to sit and watch construction crews do actual work in The Sopranos.
What's he actually getting paid to do while keeping his associate VP-level salary? The settlement says Wilson (left) "must be available for consultation, if needed." He's ordered to resign by Jan. 31 if he doesn't earlier find employment beyond "part-time work that is not substantially comparable to his current position."
The search process that led to Wilson's hiring cost the university more than $100,000, according to the Gazette. Officials have refused to answer any questions about what prompted Wilson's sudden resignation.
A report last week from the newspaper filled in some gaps on what Wilson will spend his telecommuting doing.
The "special assistant" will "research, collect, analyze and organize information on how other institutions are addressing issues of diversity," and "prepare presentations on his findings":
As for his assignment over the next four months, Wilson has been charged with completing "comprehensive literature reviews" of institutions and academic health centers that have implemented diversity, equity and inclusion strategies.
Wilson is then to prepare summarizing presentations using charts and graphs to facilitate data interpretation, along with metrics to gauge success.

Wilson also has been asked to review literature around messaging campaigns focused on ending sexual violence and sexual harassment and to present a summary of his key findings and success metrics.
Definitely worth the $350,000-plus the university spent to lure this workhorse genius.
MORE: UMich pours almost $7 million per year into diversity payroll, benefits
IMAGE: Andrey_Popov / Shutterstock.com
Like The College Fix on Facebook / Follow us on Twitter