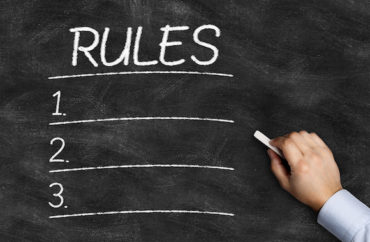 Last Friday, faculty at the University of Iowa were informed by the school not to promote a visit to the state by teen climate change activist Greta Thunberg.
Engineering professor Michelle Scherer had emailed her colleagues "If we haven't already, I'd like to suggest we put Greta's visit up on (Civil and Environmental Engineering) Facebook."
However, according to The Gazette, UI Engineering Marketing and Communications Director Jason Kosovski shot down that suggestion noting faculty "cannot use our channels to publicize or promote policy change." He pointed to UI's "political activity" guidelines.
Kosovski continued: "We are always free to publicize our research, even if it has policy impacts, but Greta's visit does not fit under the umbrella of university research."
The director's response was confirmed by UI spokesperson Anne Bassett. University policy prohibits "the use of the university name for any purpose in any non-university endeavor not previously sanctioned by the Office of Strategic Communication." Further, faculty are permitted use the name of the school to identify themselves, "but not in situations where UI endorsement can be inferred."
Scherer argued Thunberg's activities are "apolitical" and "relevant" to environmental work already underway at UI. "Students are interested in this," she said.
[…] Blake Rupe, sustainability program manager of the UI Office of Sustainability and the Environment, told The Gazette on Friday that Thunberg's visit presented "a fantastic opportunity for university leadership to promote the work being done, as well as the effort and passion that faculty, staff, and students have about sustainability on this campus."

"Greta is a young woman that students admire, reiterating the apolitical, fact-based science of climate change and the danger of inaction on an issue that is causing catastrophic damage to the future of life on Earth," Rupe said.

UI President Bruce Harreld has promoted his campus' goal of going coal-free by 2025, boasting of achievements in getting there by expanding its portfolio of locally-sourced biomass — including through partnerships with area farmers growing a miscanthus energy crop.

But UI professor Scherer told The Gazette that work needs to happen faster.

"That's six years away," she said. "That's too slow. It's way too conservative."
Scherer added Thunberg's Iowa City visit is "exactly the type" of opportunity the UI community should be using "to compel" action on climate change.
MORE: Teacher quits because students are in jeopardy from climate change
MORE: Prof says cannibalism might help fight climate change
IMAGE: Andrei Shumskiy / Shutterstock.com
Like The College Fix on Facebook / Follow us on Twitter