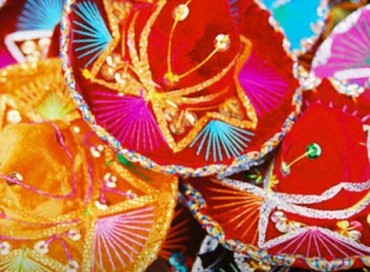 The University of Minnesota has apologized for a "Galactic Fiesta" bowling party organized by the Office for Student Affairs at which partygoers and the school's Goldy Gopher mascot donned ponchos and sombreros.
Administrators called it disrespectful, and forced the students who participated to undergo training to learn "about stereotypes, disrespectful appropriations, and the political complexities of representation."
Here is a copy of the apology sent to the campus community on Tuesday by Vice Provost and Dean of Students Danita Brown Young, reports the Daily Minnesota campus newspaper (image taken from Reddit):
We here at The College Fix are not surprised by this ridiculous turn of events. Chronicling extreme overreactions by the campus political correctness police over Mexican-themed parties is something of a hobby for us:
A sorority at California State University Fullerton was reprimanded earlier this year because it hosted a Taco Tuesday event where students wore "culturally insensitive attire" such as sombreros;
Pi Beta Phi sororities' all-you-can-eat "Pi Phiesta" taco bar fundraisers at their respective campuses to raise money for charity are deemed racist and culturally insensitive;
A sign at UCLA offers students a guide to a "racist-free Cinco de Mayo," advice that included warning students not to speak their shoddy high school Spanish on the day;
At North Carolina State University, its dining services officials had to apologize for handing out "offensive" chocolate mustaches for dessert on Cinco de Mayo;
A similar kerfuffle also occurred at the University of Maryland after two Latino students were offended when the university's dining services staff voluntarily wore fake mustaches and sombreros during its Cinco de Mayo dinner;
And at Stanford, more sombrero-wearing dining staff raised angst.
And all this was just in the last year alone.
Like The College Fix on Facebook / Follow us on Twitter